Description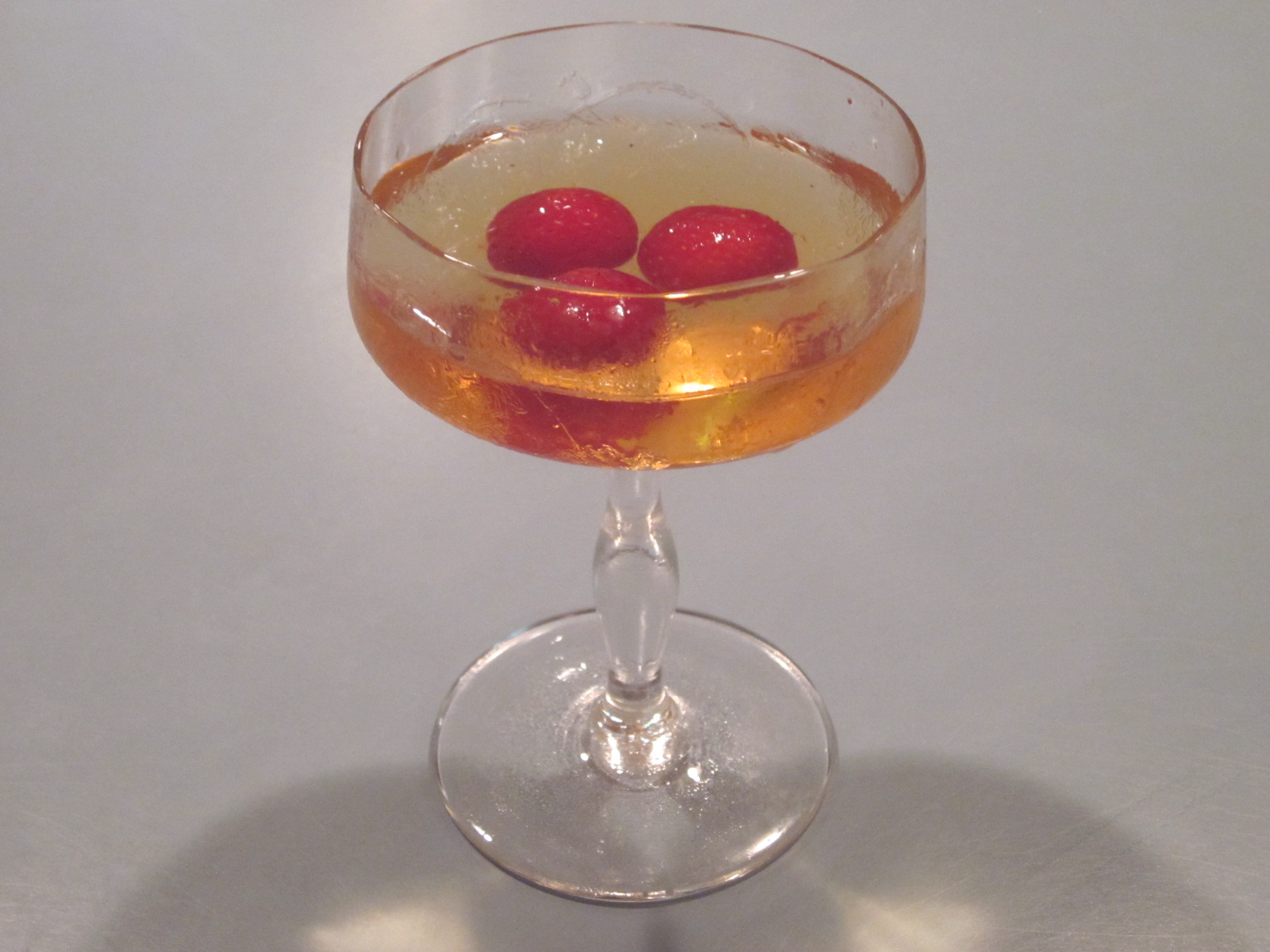 This is one of the intriguing 3:1:1 family of Martini-style cocktails made with three parts of gin to one part each dry vermouth and sweet vermouth. 
That's an odd combination to those of us raised in these benighted times in which a Martini is either any bizarre concoction served in a cocktail glass, or just a glass of chilled gin that was never exposed to the merest whisper of dry vermouth.
But there was a time when sweet and dry vermouth played happily together in a great many cocktails of good repute. These are worth knowing because the sweet vermouth adds a nice complexity, and it really works well with the new pot-distilled American gins like Cold River Gin, Alchemy Gin, Ingenium Gin, Nashoba Perfect 10 and more. 
Try a Roma Cocktail for a change of pace during strawberry season, and make it with of of the many interesting Artisanal Gins Made in New England.