Description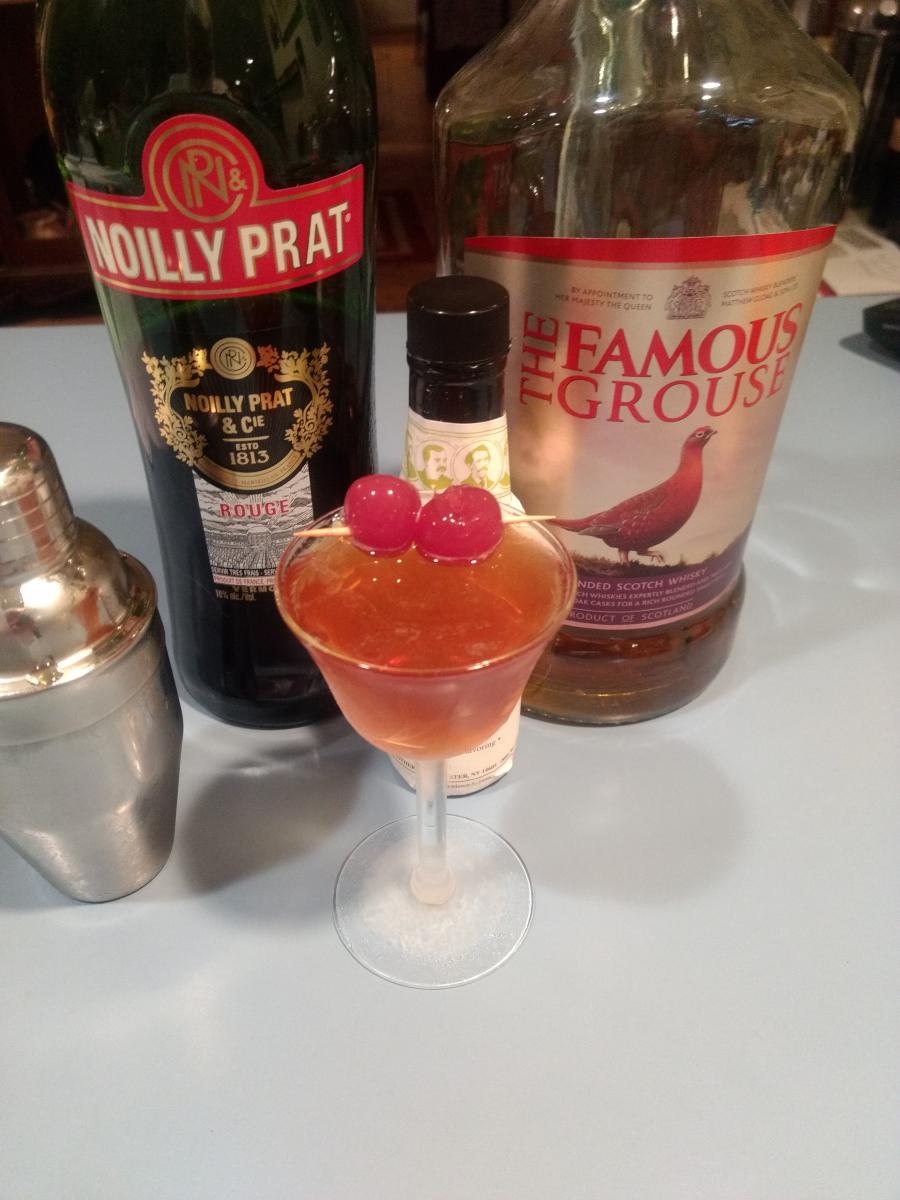 This classic was created in 1894 for the premiere of an operetta of the same name, based loosely on the life of Scottish folk hero Rob Roy MacGregor. 
It's basically a Manhattan made with with Scotch.
The traditional garnish is two cherries pinned together, no doubt a reference to the romantic interest in the operetta.
This would never have been made with a fine single malt Scotch - Scotch whiskey was almost all blends in those days. I have good luck with the Famous Grouse.
Preparation time
5 minutes
Instructions
Shake all ingredients with ice and strain into a cocktail glass or into a short glass with fresh ice. Garnish with two Maraschino cherries on a toothpick.