Description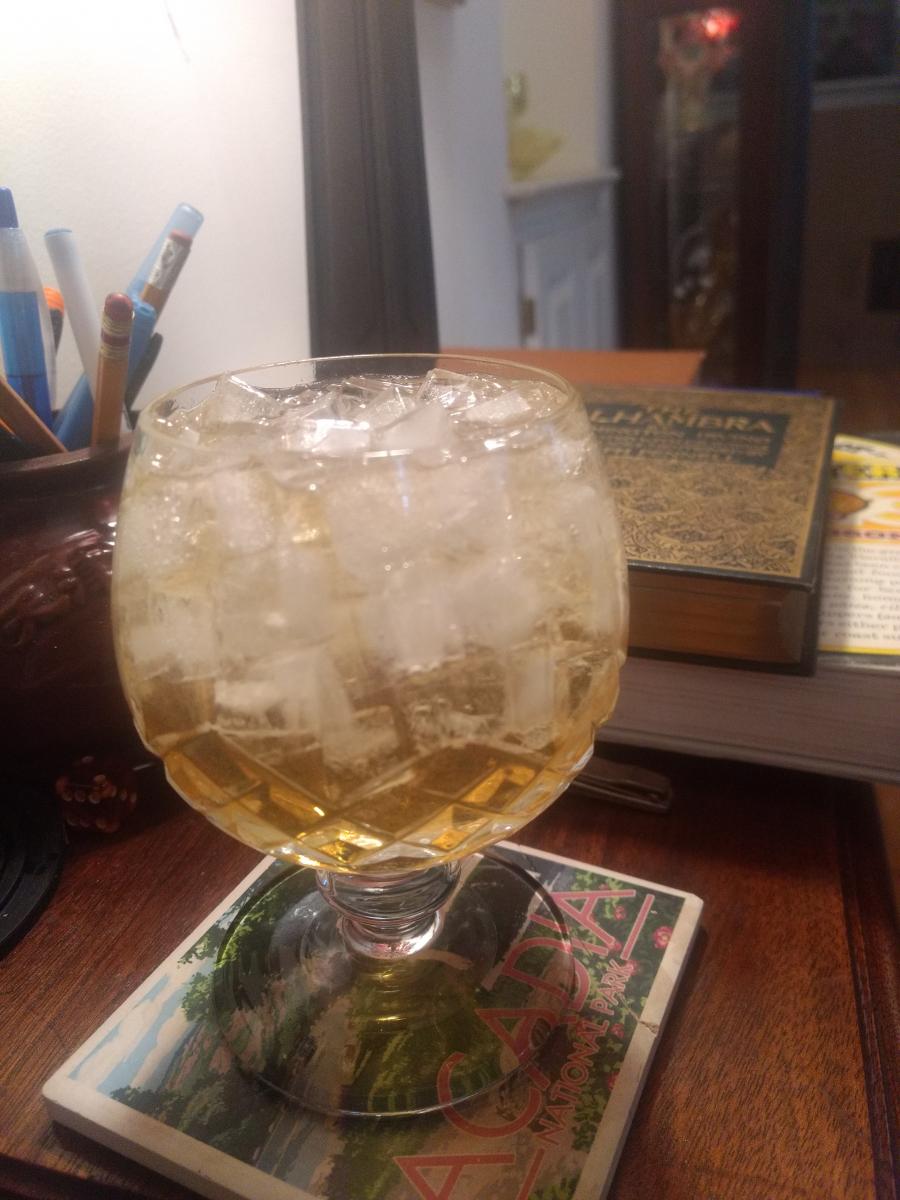 A cobbler is essentially a basic cocktail served in a red wine globe filled with crushed ice. The ice chips, if not too small, are like cobbles in the road, hence the name cobbler. You need the big globular glass to accommodate the ice; the drink is the same as one shaken with ice and served in a cocktail glass. 
Cobblers are good when it's hotter than Hades and you want to relax with a drink that may get watery, but at least it stays cold!
Preparation time
5 minutes
Instructions
Fill a wine goblet or a good-sized snifter with crushed ice or tiny ice cubes.
Combine the whiskey and simple syrup and shake well.
Add the seltzer and pour over the cobbled ice in the glass.