Description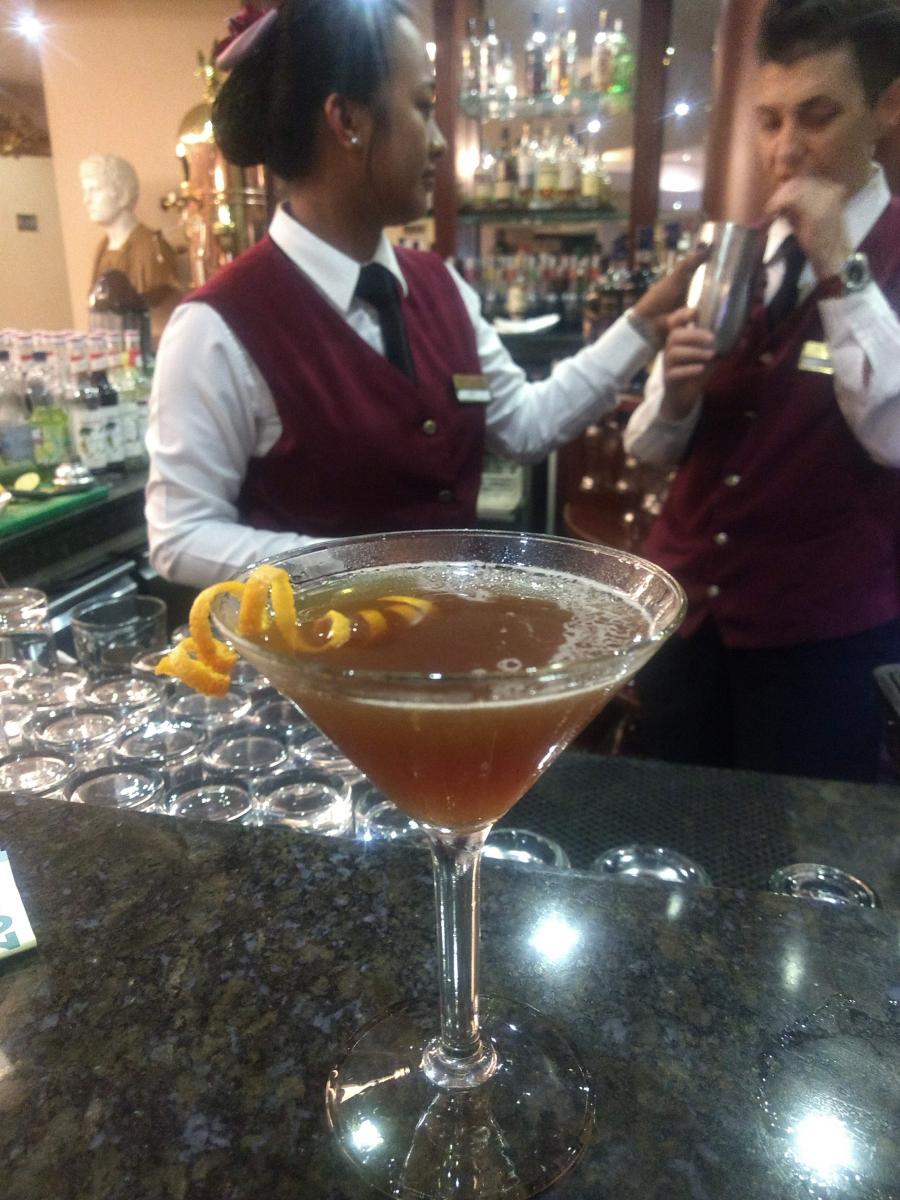 I was looking for a taste of Malta on my last night before leaving that enchanted island in the Mediterranean Sea. At a loss, I turned to Joy and her colleagues at my hotel, and this is what we came up with. I think it's a marvelous expression of Malta's maritime history, citrusy climate, and the carob that grows all over the island.
It's a delicious cocktail, one for after dinner that invites relaxation and contemplation while gazing out over the harbor lights (or wishing that you were!).  We named it after Marsamxett Harbour, the "other harbor" in Valletta, above which the Grand Hotel Excelsior presides with dignity and class.  
Preparation time
5 minutes
Instructions
Rinse a chilled cocktail glass with Harruba Liqueur.
Combine all ingredients and strain into a cocktail glass.
Garnish with a thin strip of orange peel coiled around a straw and pressed to express the essential oils into the drink.
Notes
When we developed this at the Grand Hotel Excelsior in Floriana, Malta, we used Havana Club 7-year rum.
Source
Invented at the Grand Hotel Excelsior with Joy, Clara, and Doreen