Description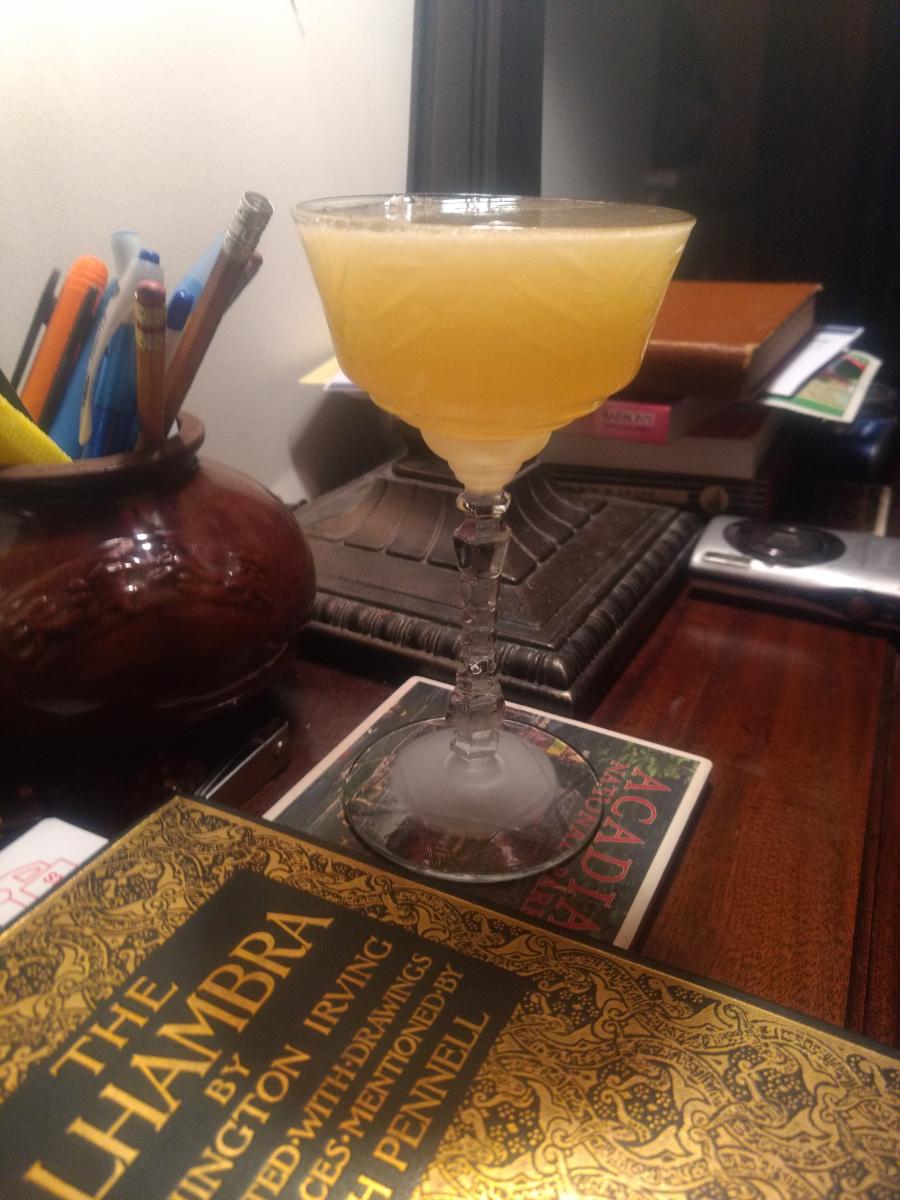 This is a tasty sibling to the classic Sidecar with lime juice replacing the lemon juice, and a dose of New England rum to supplement the Brandy. 
I like both drinks; I find this one a little more summery, I guess on account of the rum-lime combination. It's a sort of Daiquiri-Sidecar. 
Whatever the historical influences, it's an inspired concoction!