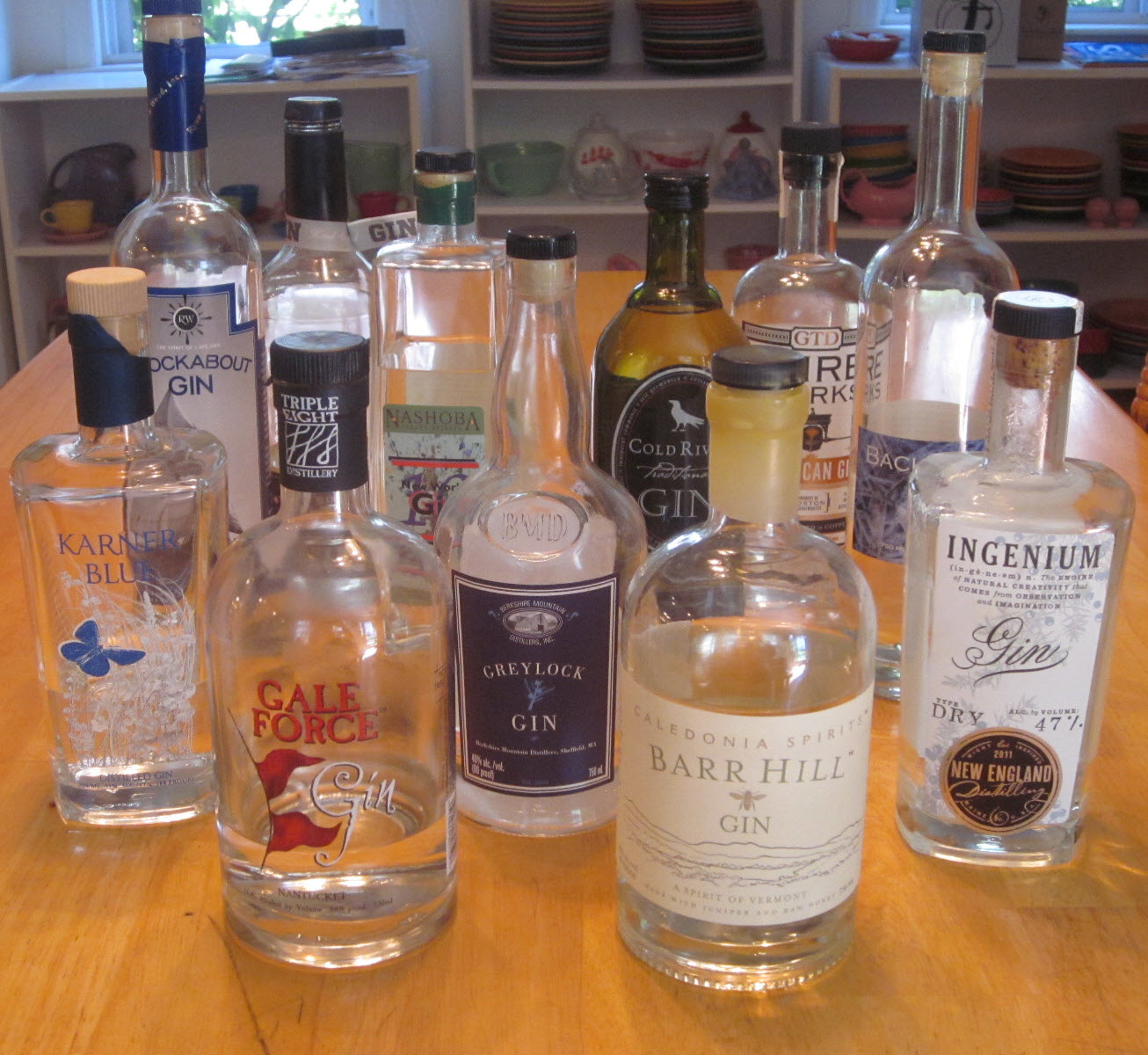 You can find a fine selection of gins without leaving New England. I count 16 different artisanal gins made in New England (counting the annually-changing Ethereal as one).
Plus we have a cousin from the west: Half Moon Orchard Gin from Tuthill Town Spirits in Gardiner, NY just south of the Catskills and just within FoodiePilgrim range. I finally got some! I plan to write about it soon.
Do you know of any more? Do we have any representatives from Connecticut or Rhode Island?
Ones I have found and tried have their own pages below.
 Oh! My Goodness! I am wayyy behind schedule. I still have to write about: