Description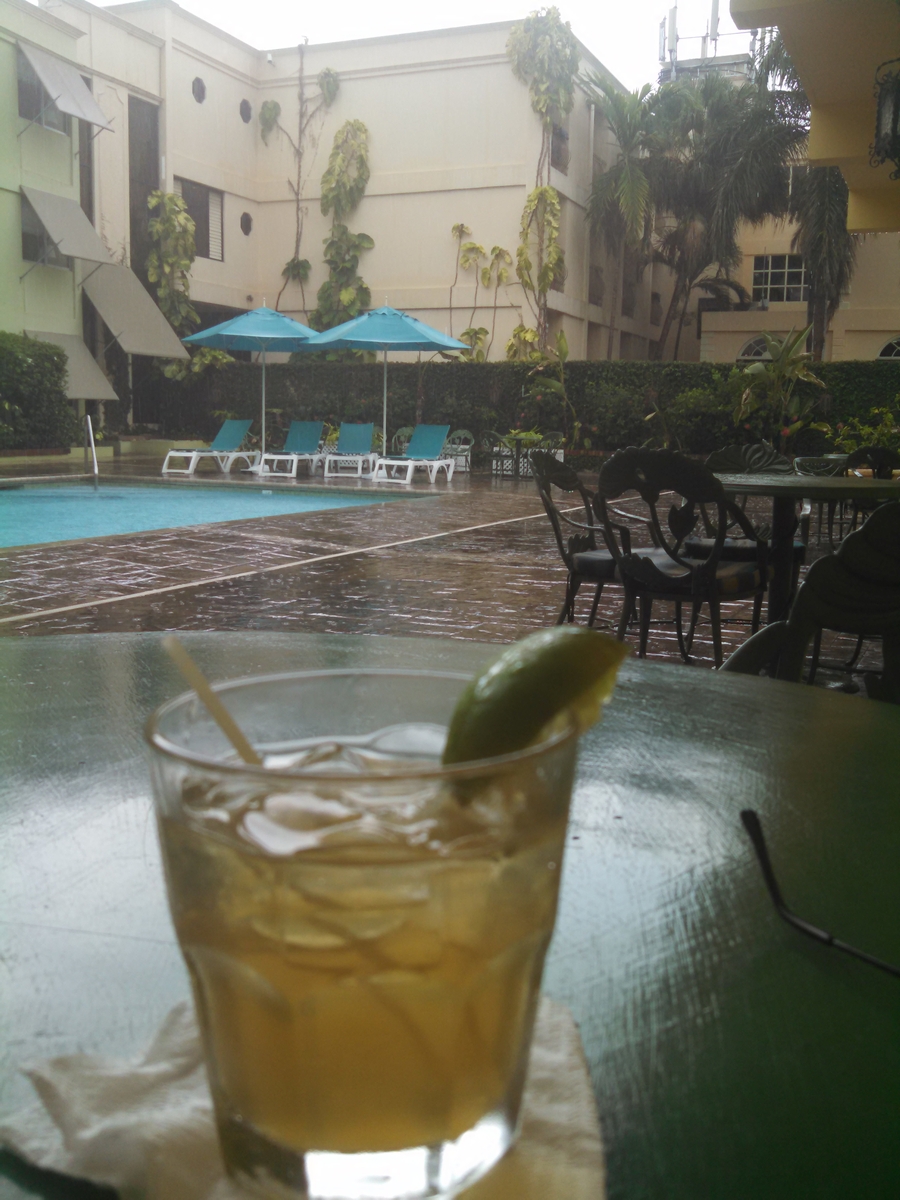 This is a change of pace from the sweet, juicy, tall coolers that I saw in Jamaican hotels. It it built on the classic cocktail model of 3:1 plus lime juice. A moment of relaxed contemplation reveals layers of tropical flavors against an authoritative rum backbone. I hope to try it at home with some Falernum syrup, but the Stone's is ubiquitous in its Jamaican home.  
It is named for my friend Hugo "Racei" Matthews of Kingston, Jamaica. I invented it while awaiting his wedding, during a savage downpour that cleared up just in time for the happy occasion. This one was mixed at the Knutsford Court hotel, where I stayed and which I recommend.
This is properly made with Appleton Genesis white Jamaica rum, because I made it with that fine product, I was in Jamaica at the time, and as far as I know Racei is still there and happily married.