Description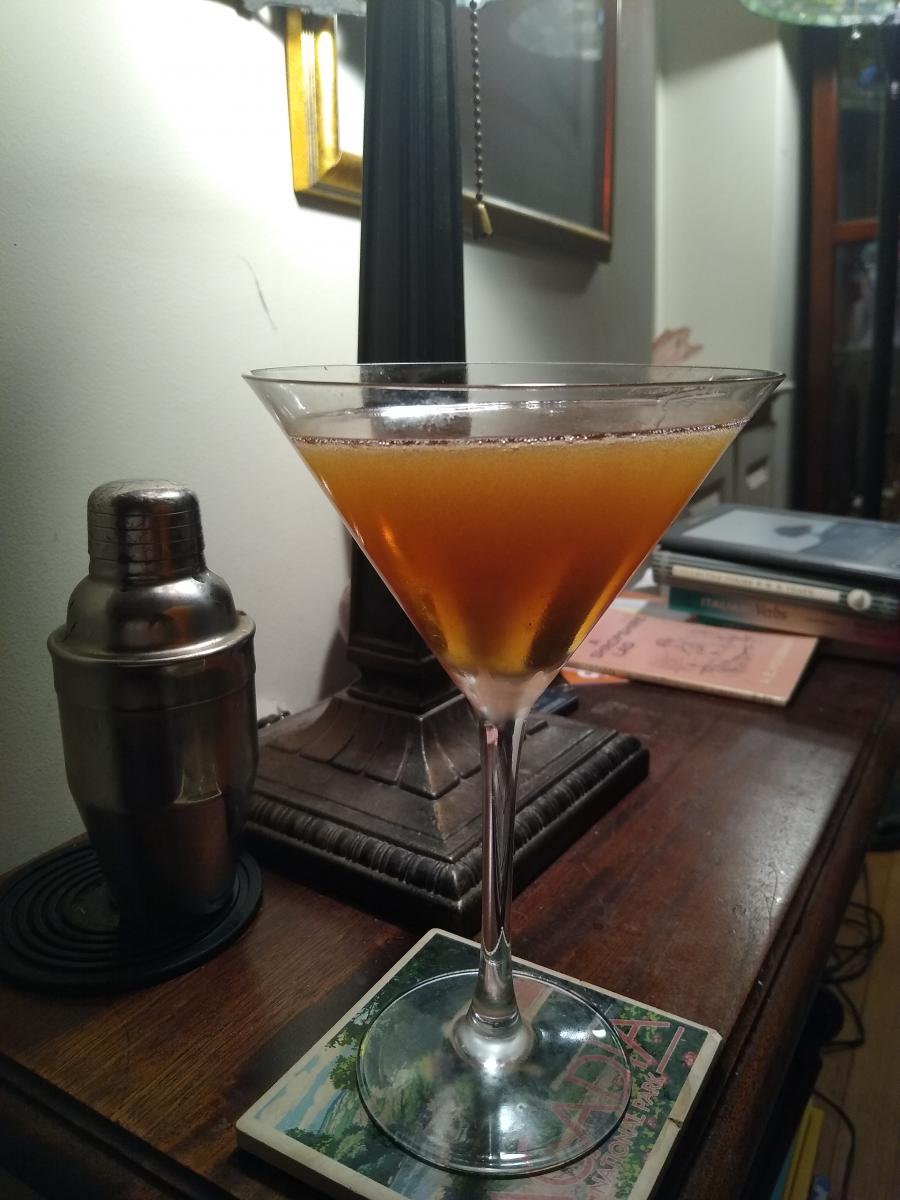 "Our trust is in God, and our Lady, and Rory O' More."
Rory O'More was an Irish nobleman of an ancient lineage ruined by the British Crown, and one of four leaders of the Irish Rebellion of 1641. He was a dashing figure known for his wit, cleverness, and compassion, and he became wildly popular among the Irish laboring and dying under the British imperial yoke. A generation after the rebellion, Oliver Cromwell attempted to destroy the Irish people and killed (by some estimates) a third of them. Almost two centuries (and some more rebellions) later, the Great Hunger saw the loss of a third again. Then came hard-won independence... By the time of the Golden Age of the Cocktail, is it any wonder that the many Irish descendants in America would name a cocktail after this hero?
This is essentially a Manhattan Cocktail made with Irish Whiskey and orange bitters. I like it with Powers Gold and Dolin vermouth.