Description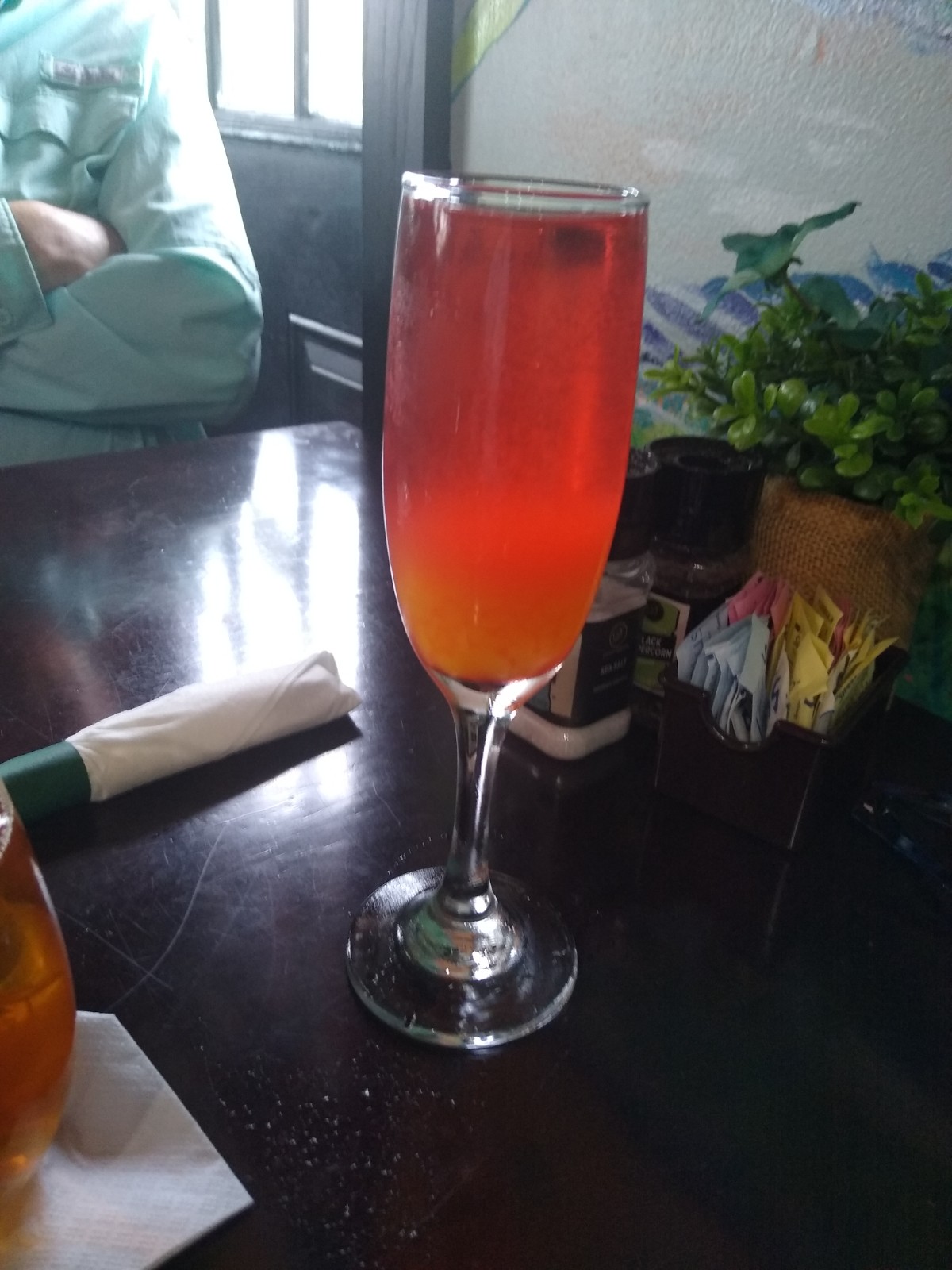 Lorna discovered this one at the Mo Bay Grill, a Jamaican restaurant in Sebastian Florida. I can find very little history about it. It's along the lines of a Bellini, fruity with sparkle, but it's pretty, refreshing, and not too alcoholic.
The restaurant menu description says strawberry juice but the online recipes say strawberry liqueur. Lorna's seemed to have strawberry juice, and I think that worked just fine. I've never seen a strawberry liqueur worth drinking.
Preparation time
5 minutes
Instructions
Combine the mango puree and the strawberry juice in a shaker and chill, then strain into a champagne flute and top up with brut Champagne.