Description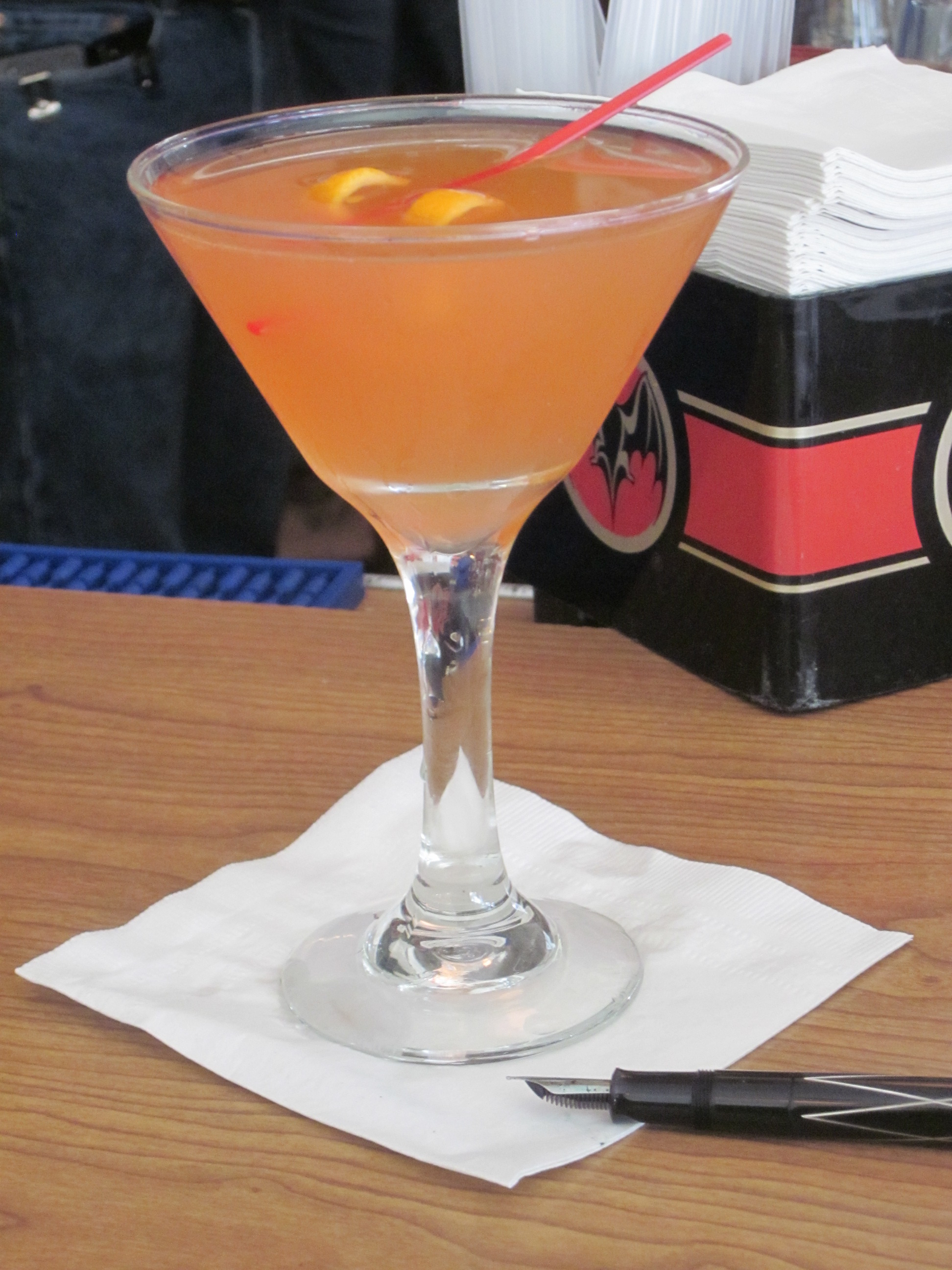 This is a great hot-weather drink named for a British gentlemen's club in Rangoon, Burma from the days of the Raj. It has a sort of bracing grapefruit flavor, although there is no grapefruit in it.
The version shown here was mixed up by my go-to mixologist on the Cape, Billy at Bubala's in Provincetown.
The Pegu Club cocktail is such a grand classic that "Libation Goddess" Audrey Saunders named her Soho classic cocktail bar after the drink and the club. She and her club were hugely influential in the resurgence of interest in classic cocktails.