Description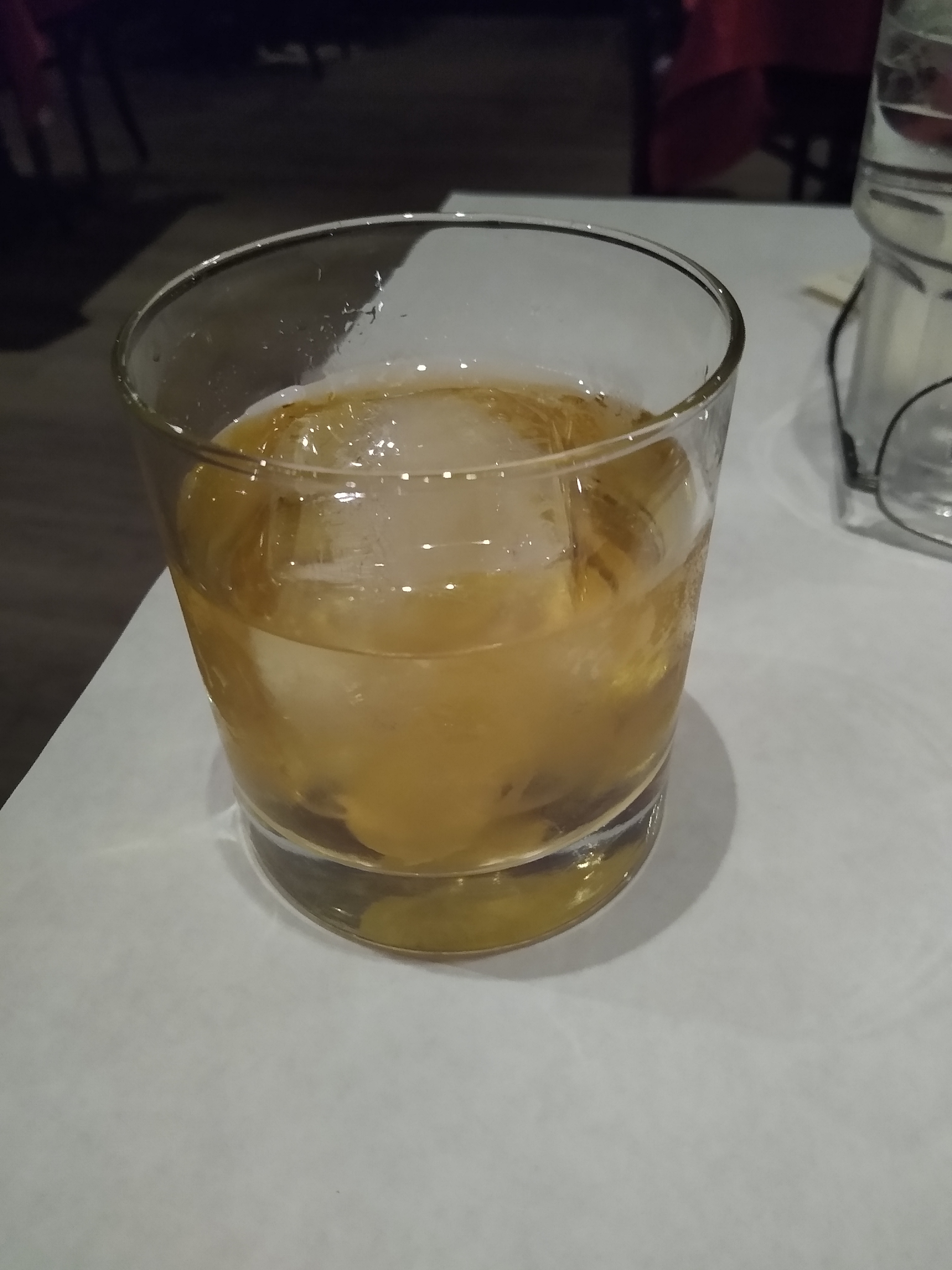 I had this old classic at Leunig's Bistro in the charming Church Street plaza in downtown Burlington Vermont to celebrate Joe Biden winning back the "Blue Wall" rust belt states in 2020.
I wanted something that suits an old guy and that honors those rest belt states, and the venerable Rusty Nail was just the thing. 
Leunig's has excellent bars both upstairs and down, well stocked, and beautiful with Art Deco decor. The bartenders are knowledgeable, so of course they had the ingredients and the know-how to make this fine cocktail! 
Drambuie is a liqueur made of Scotch whiskey blended with heather honey and spices. It's quite lovely, but expensive for a home bar where it won't be used much - but it's a nice Christmas gift!