Description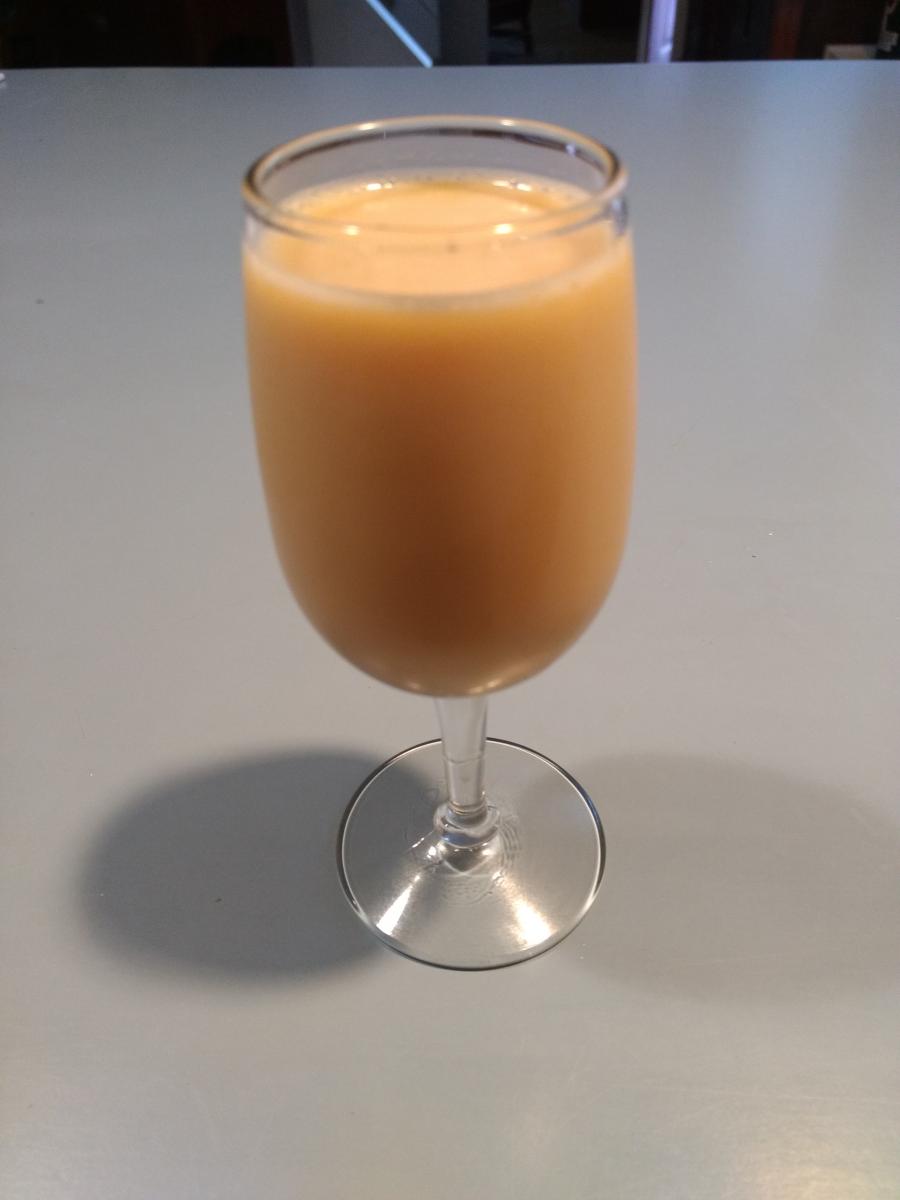 With a name like Bosom Caresser, I could only resist so long. It's not that I have anything against caressing bosoms, should the opportunity arise, but I thought it must be something trendy, relying on a silly name to get attention in a crowded market. Except nobody knows this one anymore. Research was called for.
The recipes for the Bosom Caresser fall into two very different groups, a complex interesting version with an egg yolk (I think this is the older version) and then a much simpler version recorded in Mr. Boston and published in many places online. In both cases it is a sweet cocktail, but in the first instance it is sweet like a great dessert, and in the second it's just sweet and boring. 
The top image here is what I believe to be the classic recipe, with the egg yolk, documented here. It's not a beautiful drink, but it's an experience!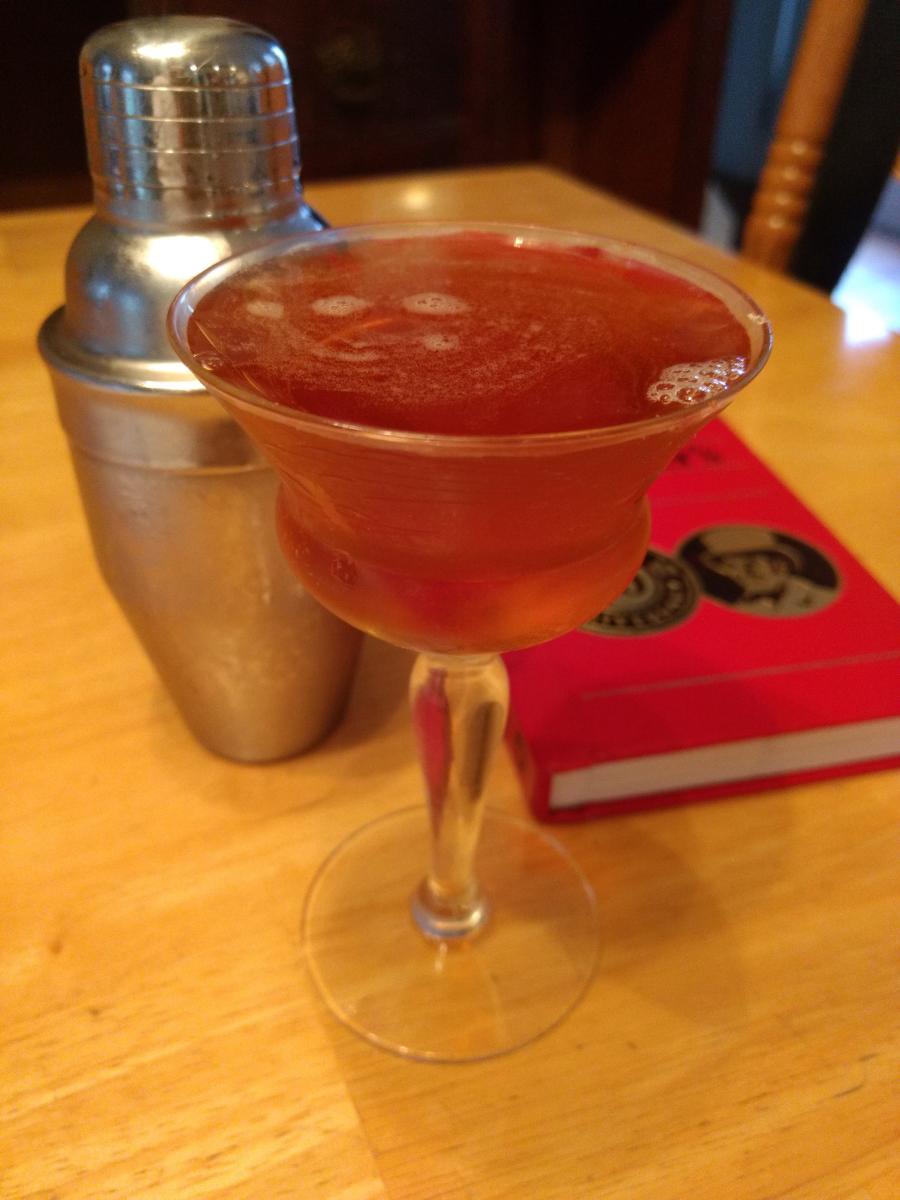 The bottom image is the simpler version in the Mr. Boston Official Bartender's Guide, made of 2:2:1 brandy, madeira, and triple sec, and much too sweet and simple to be taken seriously alongside the other version. 
The old version is made with egg yolk. We don't see a lot of egg yolk recipes these days, but there are plenty of them in the books, often called the Royal something-or-other. For example, there's a Clover Club Cocktail and a Royal Clover Club, the latter being distinguished by the addition of an egg yolk.
It's really an interesting cocktail! This is not a dry before-dinner aperitivo - it is sweet and complex and the egg yolk gives a great mouthfeel. It's sort of a brandied eggnog, with madeira instead of cream. This is a drink to make for company on a cool evening after dinner instead of a sugary dessert.