Description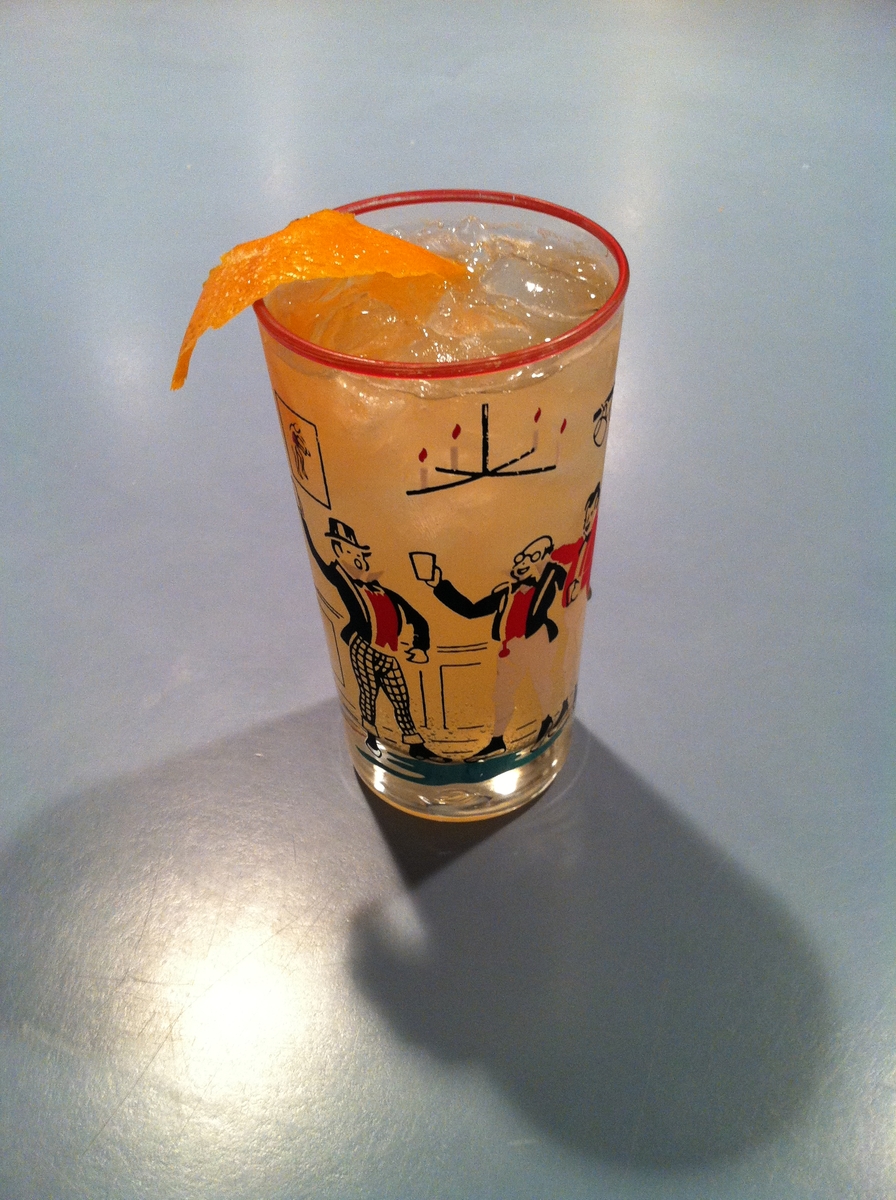 I discovered this refresher while researching "Boston" cocktails, but it's good enough to add to the summer playbook!
I use a Boston-area rum, of course, of which there are several, including Boston-based GrandTen Distilling's Medford Rum and Privateer's True American Amber Rum, used in this photo.  
Preparation time
5 minutes
Instructions
Combine sugar and lemon juice with rum in a highball glass, then top up with soda and garnish with a long strip of orange zest.
Source
[[nodetitle:Mr. Boston Official Bartender's Guide]]