Description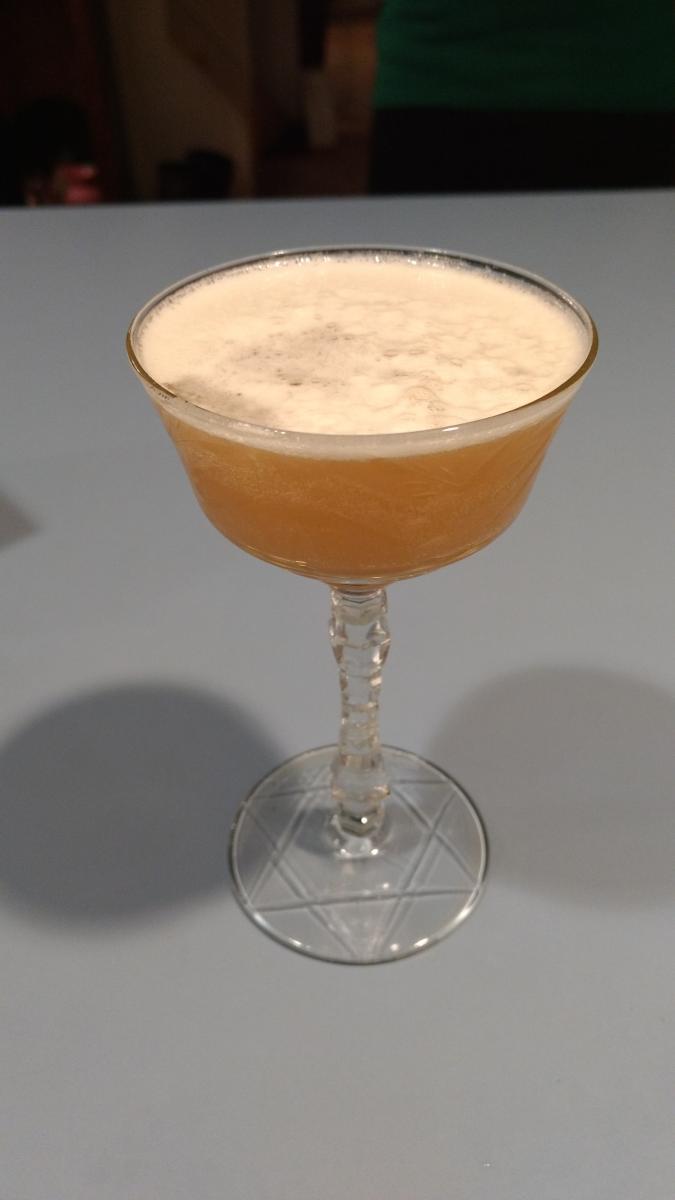 The Algonquin is named for a venerable grand hotel in Manhattan, luncheon spot for a famed circle of writers in the 1920s and 1930s. The lore is interesting, and well-documented, so I won't repeat it here, but I do encourage you to look it up!
This is a simple potion made interesting by the inclusion of unsweetened pineapple juice.
The pineapple juice does not have to be a stopper - I have an ice cube tray that makes 1" cubical ice cubes, of volume 1 ounce. So I fill some of the cubes with pineapple juice and I can have an Algonquin whenever I am in a literary mood!
Preparation time
5 minutes
Instructions
Shake vigorously with ice and strain into a cocktail glass. Shaking vigorously results in a foamy top and improved mouthfeel.
Notes
The estimable Dave Wondrich recommends a drop of Orange Bitters. I have tried it both ways and I don't find the bitters a marked improvement, but you may agree with him!
Source
interview with the bartender at the Algonquin Hotel, NYC