Description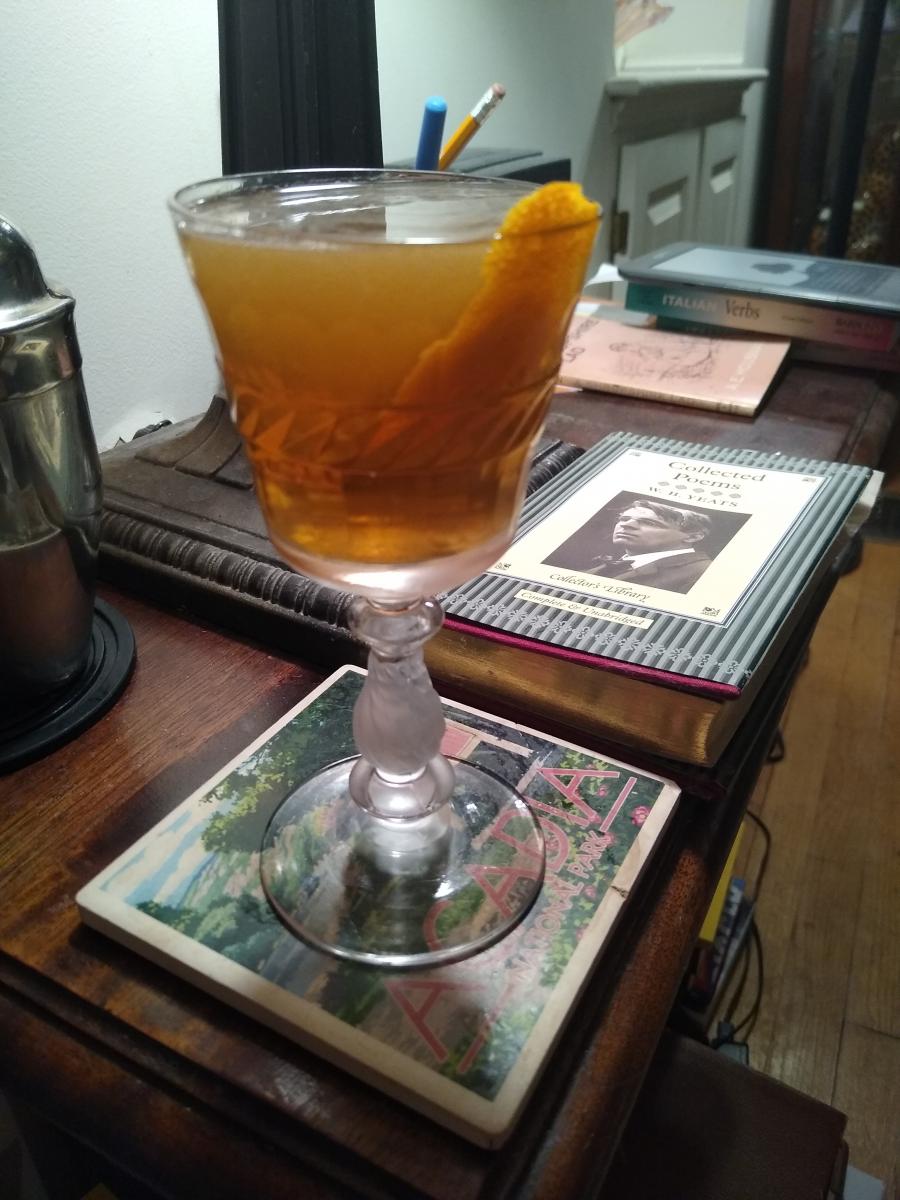 Here's a flavorful treat for St Patrick's Day or any other day that you're feeling Irish!
In WWI, "It's a Long Way to Tipperary" was a popular song among Irish soldiers on the front lines far from home. The story is that a man walked into a bar one night, humming that tune. The patrons suggested that the bartender invent a cocktail to honor the tune and the men who sang it so long ago. 
What he came up with is definitely a mix of Irish Whiskey, Sweet Vermouth, and Green Chartreuse with bitters, but recipes vary. Chartreuse has a very strong, sweet flavor, and it can easily overpower the other components. The Mr. Boston Official Bartender's Guide has it as equal parts like a Negroni, but other sources vary the proportions. I have tried it the Mr. Boston way, and more like a Boulevardier with two parts Irish to one each of the others, but the one I like best is recorded here. This one is more like a Manhattan Cocktail, with the Chartreuse much diminished but still very present.