Description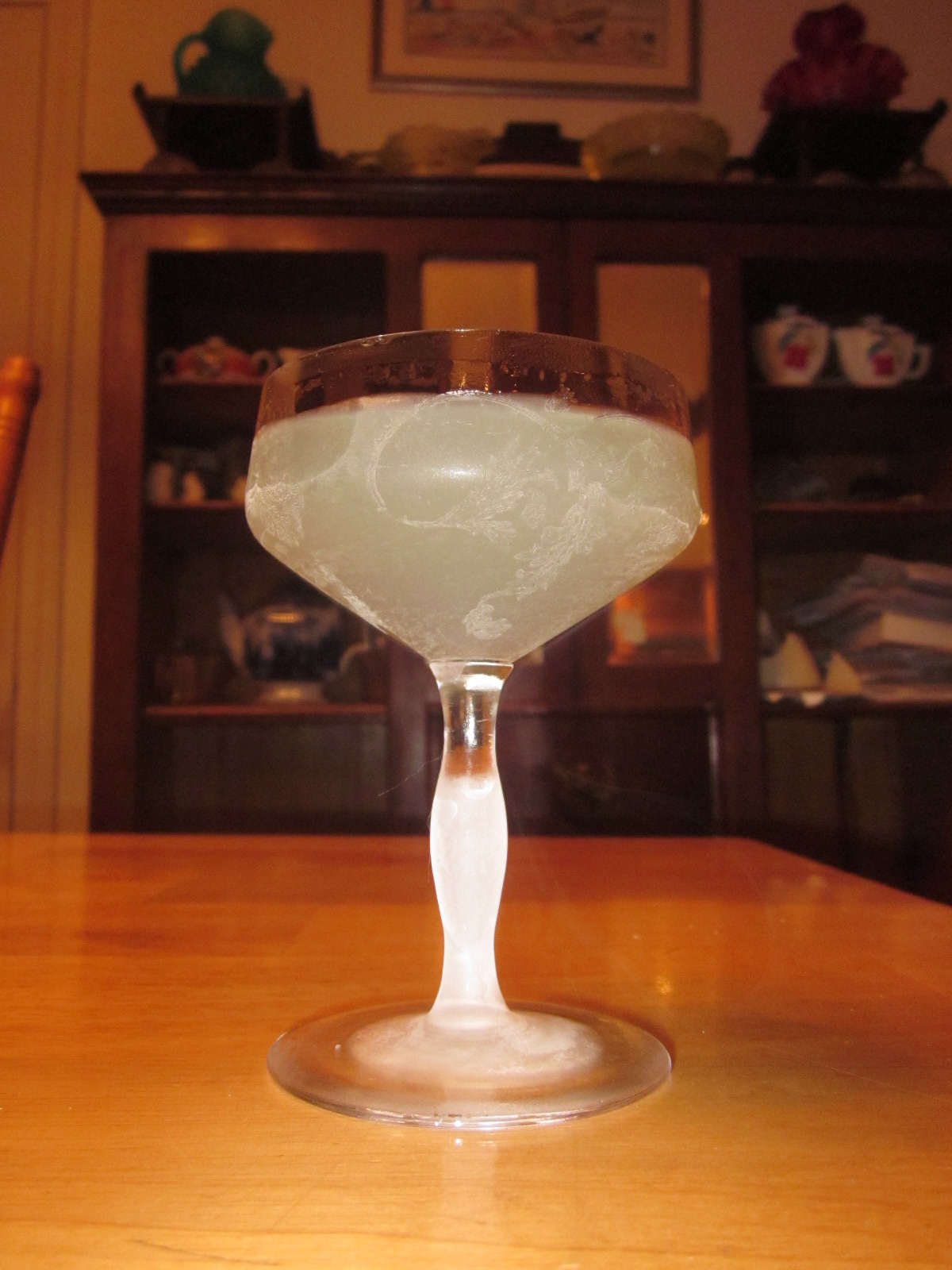 "I see the arsenic," she said, "but there's no lace that I can see. Don't drink it, honey."
Tonight I tried an Arsenic and Old Lace, inspired by Gin Genie Aaron Knoll of The Gin is In, a blog I highly recommend to gin fanciers and cocktailians.
Alas! I cannot recommend this particular potion yet. Barr Hill Gin and light Dolin Dry Vermouth overaccentuated the sweetness of the Creme de Violette and Pernod. Wire Works gin with herby Martini and Rossi worked better,  This needs much more research, and I am not sure I am up to it. Your feedback is welcome!