Description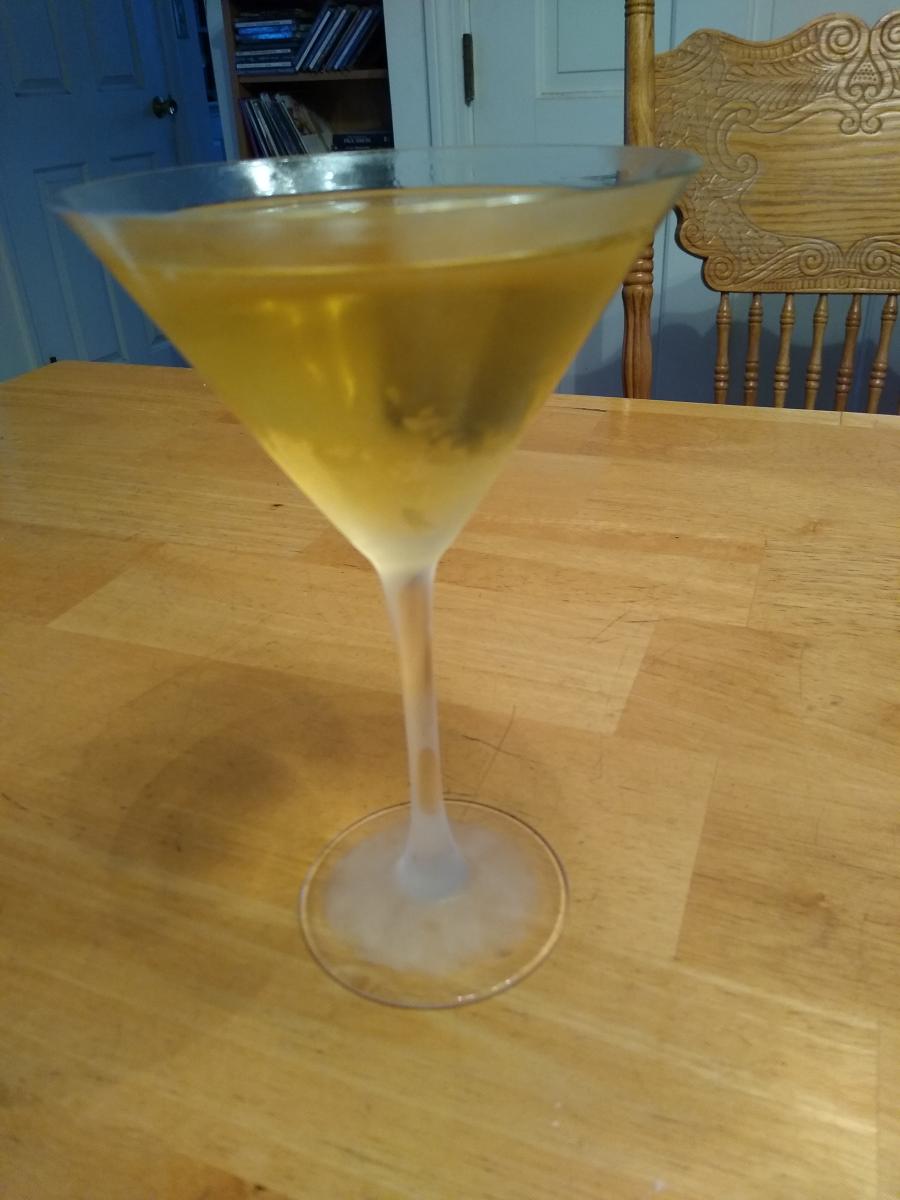 I'm not excited by this one. I wonder how something so simple got such a long name?
Well, Melanie Belshee did the research at her very good Alcohol Infusions blog and it seems to be named for a fellow with a deep connection to the bar where it was developed. 
The best I can say about this is that it's a fairly light summer refresher. I made it with an ordinary Highland Scotch and Martini & Rossi Dry Vermouth; a more robust Scotch or a less assertive vermouth might have had better results.