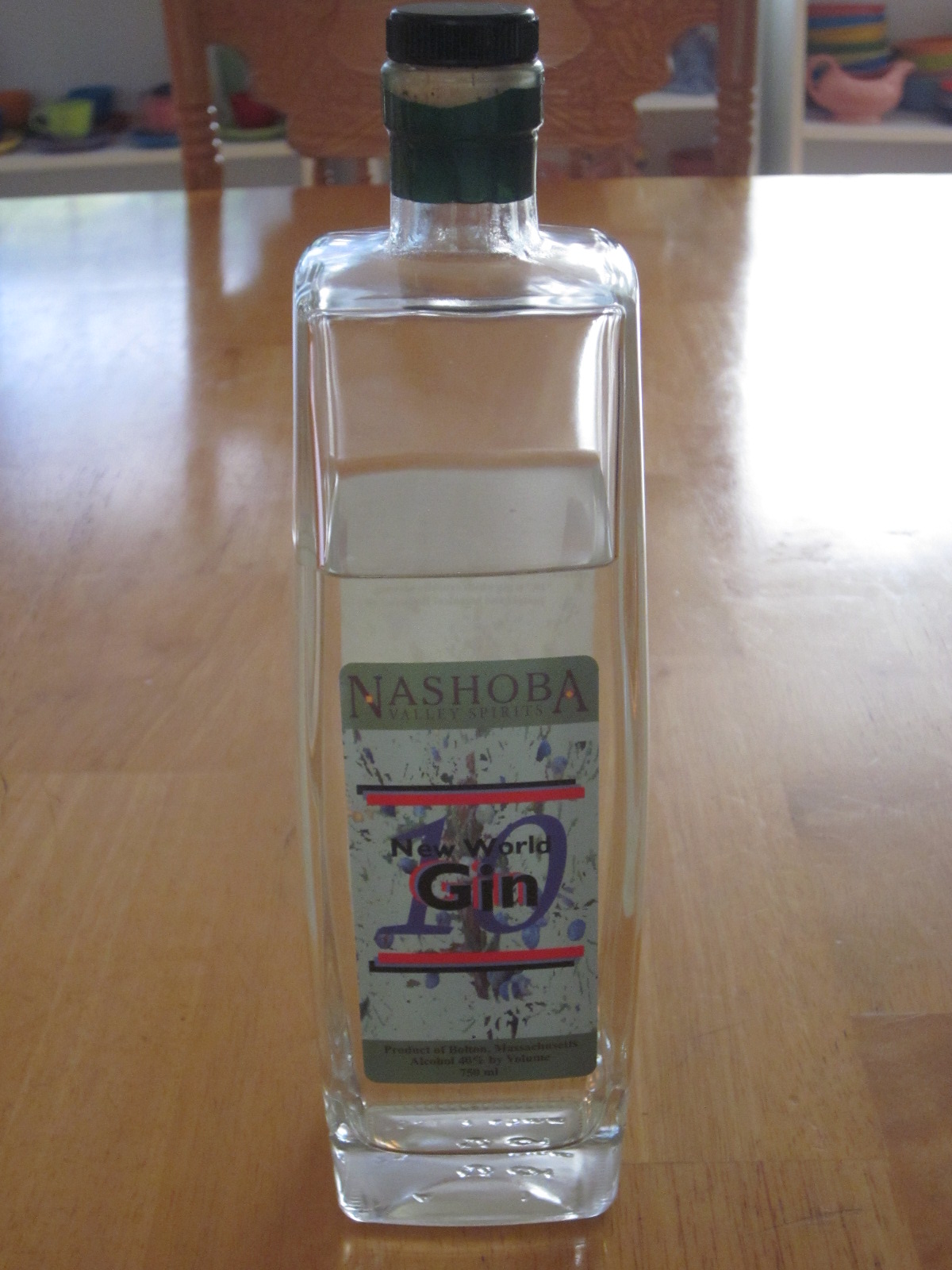 You can date the Massachusetts craft distilling movement from the first small distiller's license granted to Rich Pelletier and Nashoba Winery in 2003. Since their first spirits, Nashoba has added a whole range of products, including their Perfect 10 Gin.  
Nashoba Perfect 10 is named for the 10 botanicals that the vapor passes through in the still: juniper berries, elderberry, lemon, orange peel, allspice, cloves, nutmeg, cinnamon, anise and fennel.
The result is delicious and complex, but maybe tricky to use in a cocktail. I tried it neat and in small 4:1 Martinis with Dolin, Vya, and Martini & Rossi Dry Vermouth. The Dolin worked best, but I am not sure a Martini is the best showcase for the Perfect 10.
I haven't tried it in a gin and tonic, but here's why:
It's a spicy gin more than a floral or citrusy or minerally one. Look at the list: allspice, cloves, nutmeg, cinnamon, anise - it's like a Christmas Pudding! To make a good cocktail with it, work with its strengths, in this case think bitters and sweet Vermouth. It does very nicely in the 3:1:1 Martinis, which can be problematic for London Dry Gins and for the more citrusy gins.
What I really like, though, is this: The Nashoba Perfect 10 makes an utterly superb Pink Gin.