Description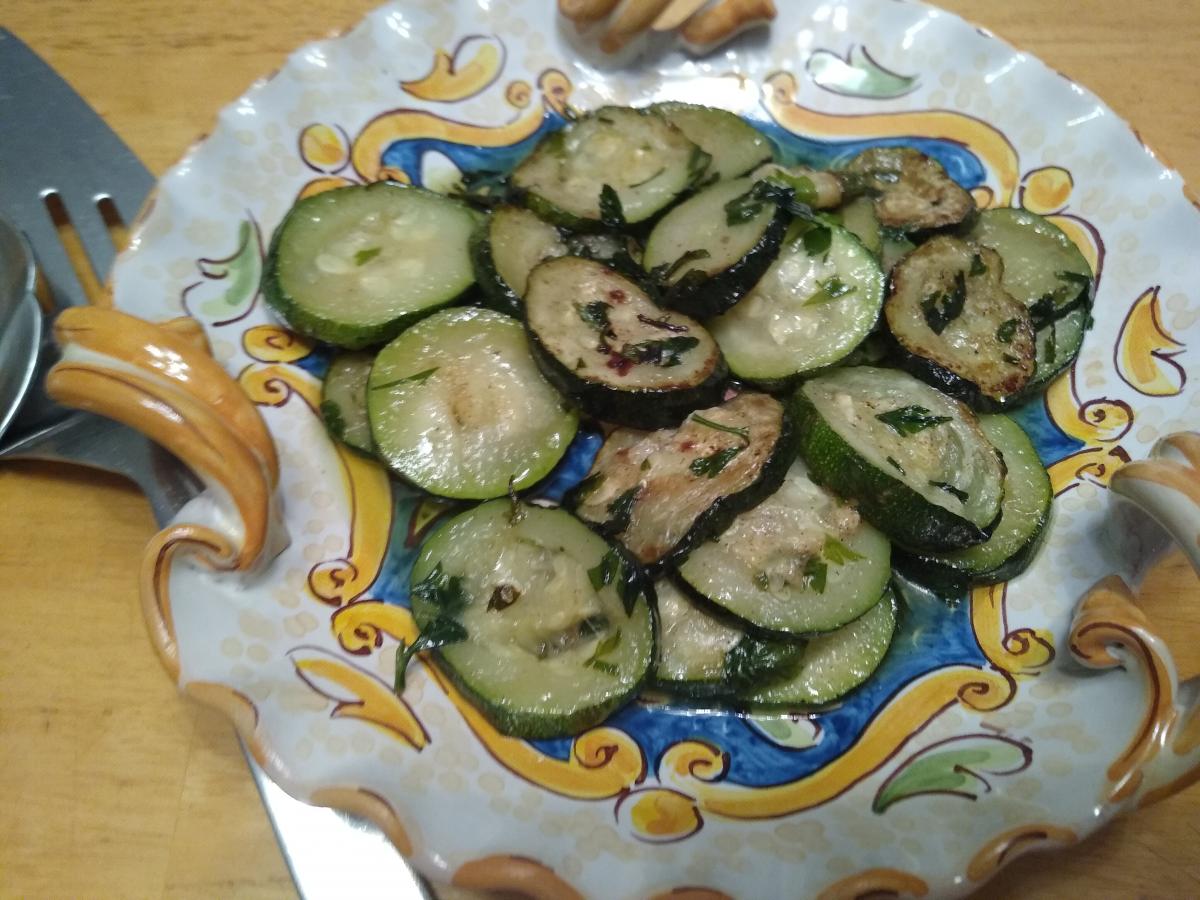 This is a tasty summertime dish for hot weather. The scapece part of the name derives from the Spanish escaveiche and ceviche (raw fish marinated in vinegar) but the Neapolitans use it to describe many things dressed with vinegar.
This takes a long time, but it's not a time-consuming dish. You need to allow time for the cut zucchini to dry in the sun, and afterward more time for the vinegar to settle in and mellow. Drying the zucchini helps it to cook up crunchy rather than mushy, so it stands up better to the vinegar.
Note that this recipe is not an agrodolce; there is no sugar.