Description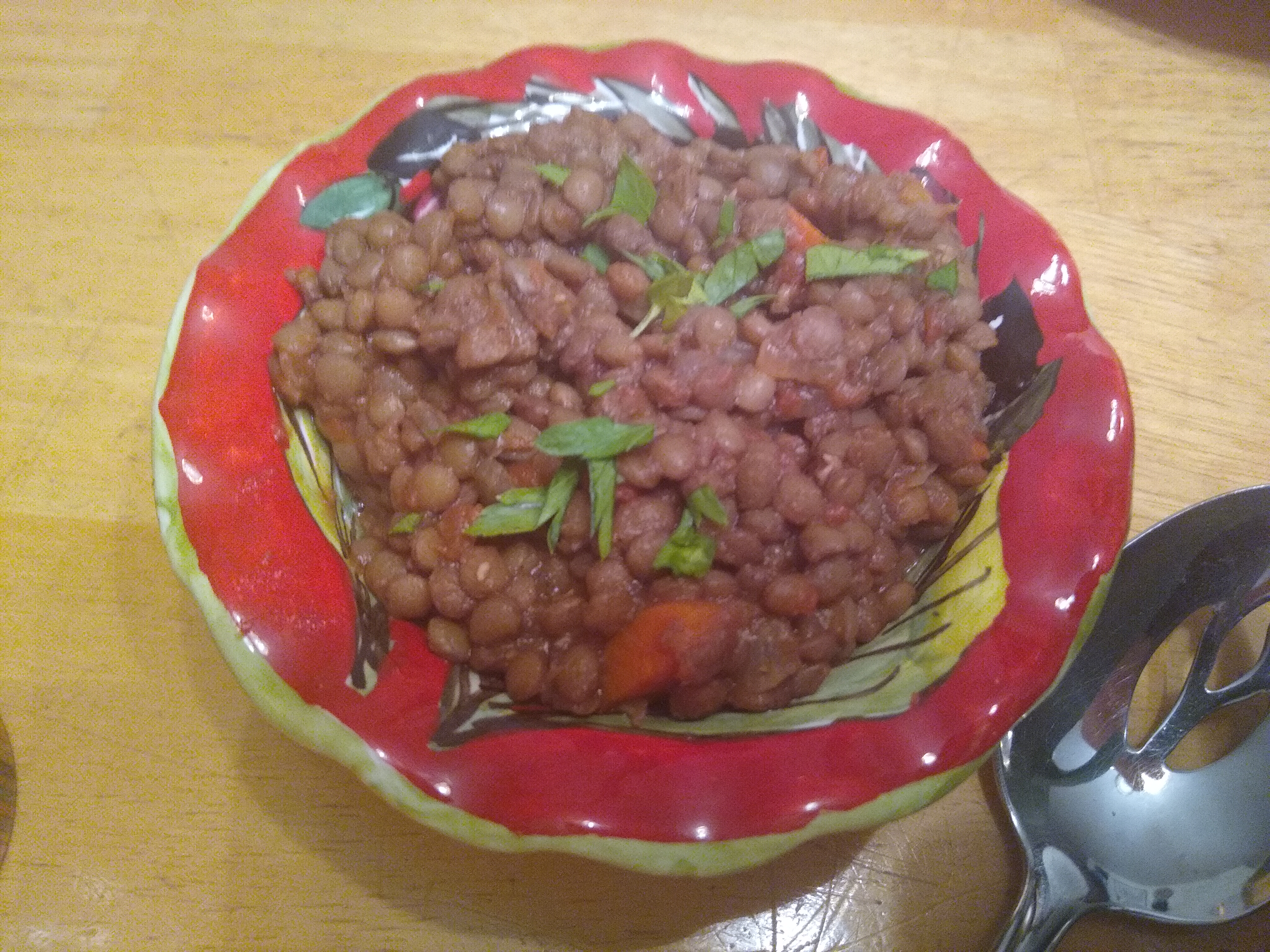 Here's a humble, very traditional cool-weather dish: slow-cooked lentils.
Lentils are serious business in Italy; they are supposed the bring luck for the new year and are an indispensible part of those festivities, and in the cooler months they are served in soups or cooked like this and served with sausages - a rib-sticking dinner, as my dad would say. 
There are different varieties of lentils. These are La Colfiorito lentils from Umbria, like the Castellucio lentils from Umbria, a green-brown variety that holds its shape after cooking like the gray-green Puy lentils from France. That's important for this dish, so it doesn't become a mushy mass.