Description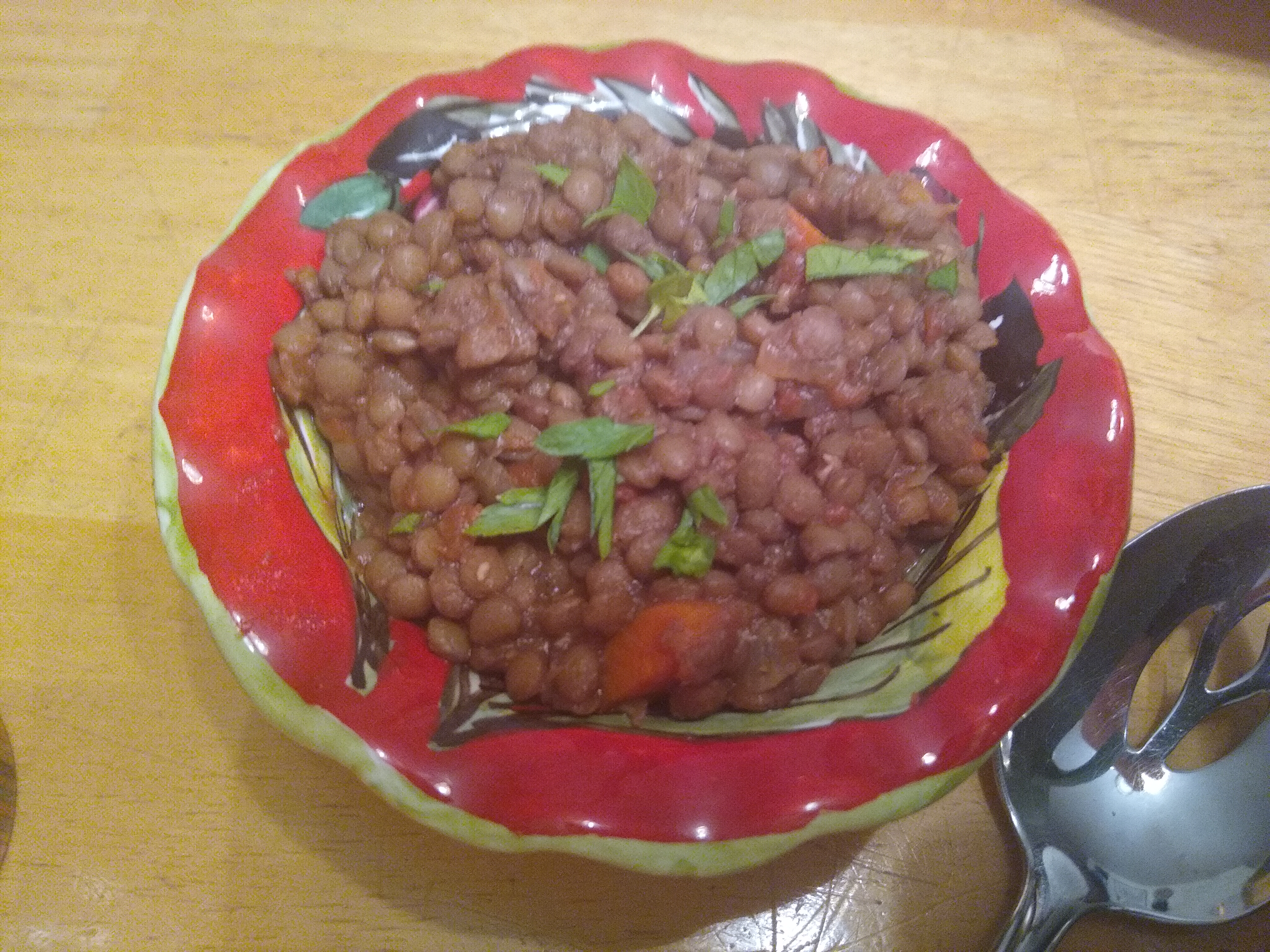 Here's a humble, very traditional cool-weather dish: slow-cooked lentils.
Lentils are serious business in Italy; they are supposed the bring luck for the new year and are an indispensible part of those festivities, and in the cooler months they are served in soups or cooked like this and served with sausages - a rib-sticking dinner, as my dad would say. 
There are different varieties of lentils. These are La Colfiorito lentils from Umbria, like the Castellucio lentils from Umbria, a green-brown variety that holds its shape after cooking like the gray-green Puy lentils from France. That's important for this dish, so it doesn't become a mushy mass.
Instructions
Put the lentils in a large pot of water, bring it to a boil, and then simmer them for about 90 minutes, until they are quite tender but still hold their shape.
Chop the sage, and dice the pancetta, carrot, celery, and onion.
Heat the oil and the butter in a large skillet until the butter stops foaming.
Cook the pancetta and vegetables in the oil-butter mixture for about 10 minutes.
Add the tomatoes and cook for another 10 minutes.
When the lentils are ready, drain them and stir them into the vegetable-pancetta mixture and cook for 10 minutes more to mingle the flavors. Add salt and pepper as needed.
Serve hot
Notes
A little swirl of a peppery top-shelf extra-virgin olive oil makes this superb! You can skip the pancetta to make it vegetarian.