Description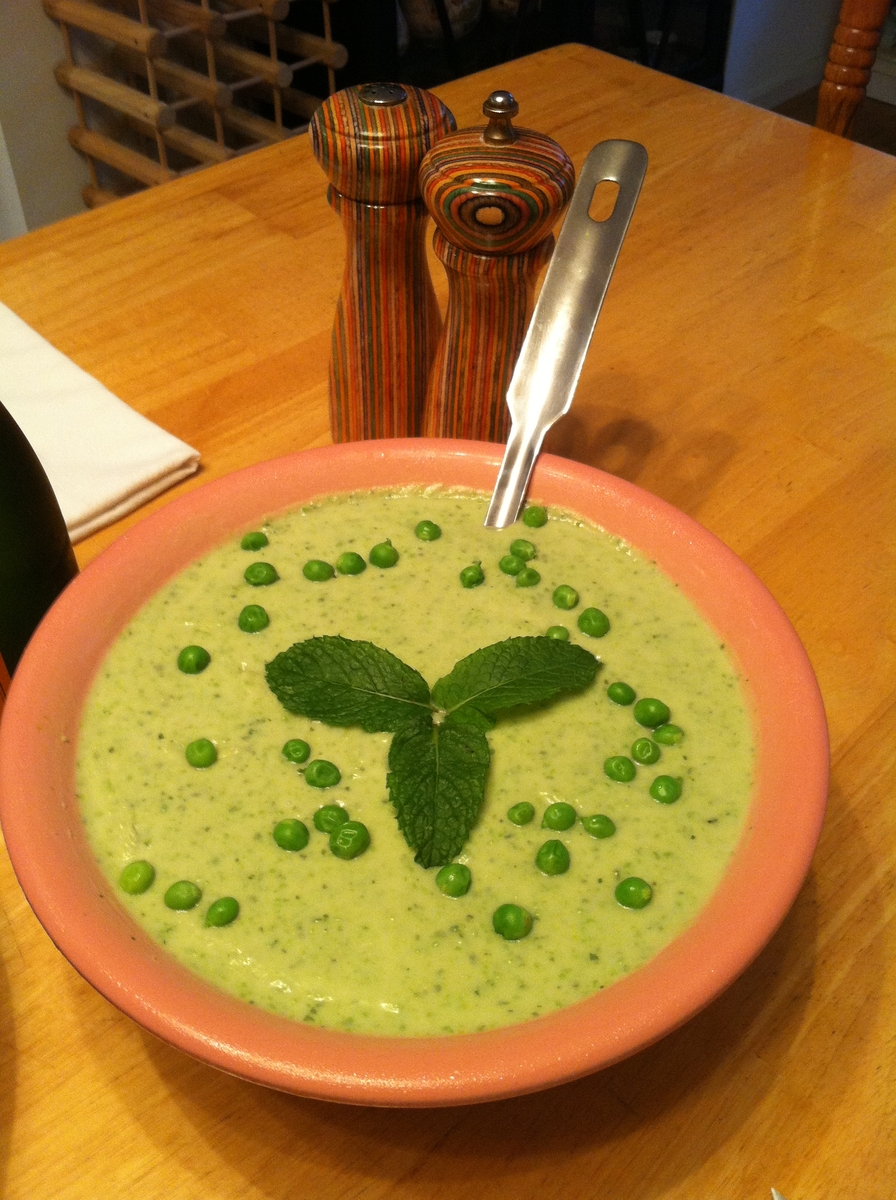 Here's another gem from [[nodetitle:Jasper White's Cooking From New England]]. I love to make this every June when the peas come available at the farm stands and farmers markets.
This can be made a few days ahead. Like many soups, it improves with a day of rest so the flavors come together.  
Preparation time
2 hours, 30 minutes
Instructions
Put a heavy glass or steel bowl and some cooking spoons in the freezer. Put the cream in there too, if you won't forget it.
In a heavy pot, saute the leeks in the butter until soft.
Add the chicken stock and bring to a boil.
Add the potatoes and cook until they go to pieces, about 30 minutes.
Add most of the peas and cook for 4 minutes, then add most of the mint for another minute. Save some peas and mint for garnish.
Take the potage off the heat and blend it in a food processor until smooth. Transfer the blended soup into a cold bowl from the freezer.
Stir in the cold cream. The goal is to chill the soup as quickly as possible to fix the green color.
Squeeze the lemon juice in and blend well. Season with salt and a little pepper.
Chill the whole mixture until ready to serve.
Served chilled, garnished with blanched peas and a fresh mint leaf.
Notes
You can make this with frozen peas - it's a wonderful recipe. But fresh peas make a big difference, even when it will be stored for later use. Because it is served cold, fresh ingredients are of paramount importance.
Source
[[nodetitle:Jasper White's Cooking From New England]]