Description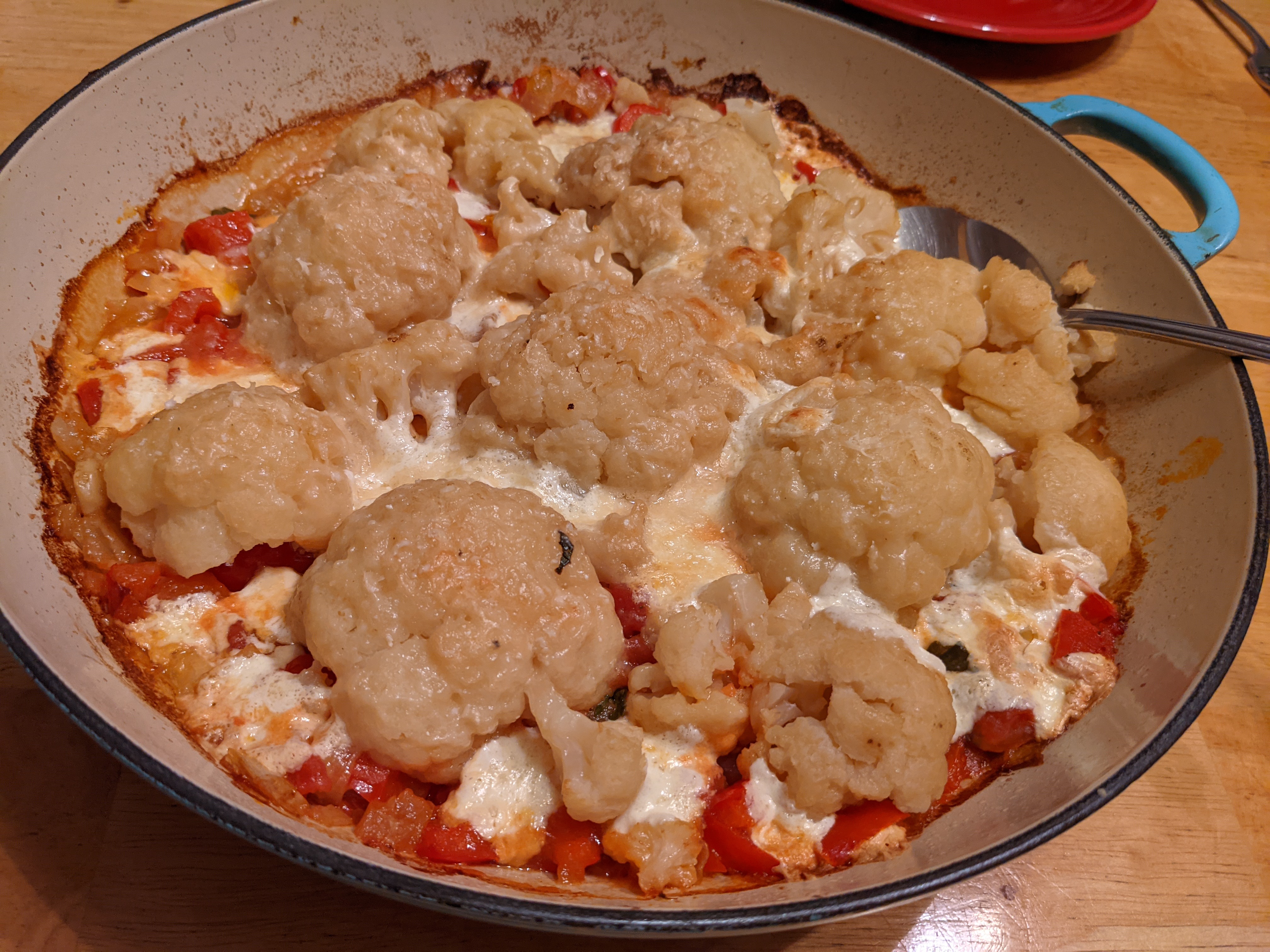 This is a simple, tasty dish that you can make whenever there are cauliflowers in the supermarket. The main flavors are cauliflower, tomato, and oregano. It's good enough as a standalone vegetarian dish or as an accompaniment to anything with an Italian flair.
I have also seen this prepared with the cauliflower sliced into steaks, with the sauce and cheese on top of each steak.
Preparation time
10 minutes
Instructions
Preheat oven to 400.

Either break the cauliflower into large florets or else slice the cauliflower into slices about a half-inch thick and arrange them in an oiled baking dish, with the last little florets in the middle.

In a bowl, prepare the sauce: mix the tomato pulp with the salt, oregano, basil, and olive oil. Spoon the sauce over the slices of cauliflower. 

Cook for about 25 minutes, until the cauliflower is tender when touched with the tips of a fork. 

Remove from the oven and add the chopped mozzarella and parmesan over the top.

Return it to the oven for about 5 minutes until the cheese melts. 

Serve the cavolfiore pizzaiola hot with a drizzle of extra virgin olive oil and a sprinkling of black pepper.