Description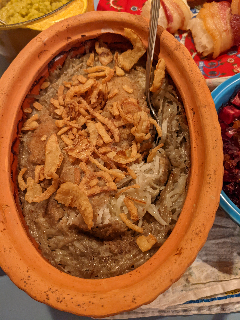 Jansson's Temptation is apparently hugely popular in Sweden, but I can say that this unassuming casserole of shredded potatoes, onions, ansjovis, and cream was not a favorite at our Swedish Christmas Dinner.
I'll have to look for a few other recipes to see if I did anything wrong, but I am including it here now because of its reputation, and because I did serve it at that otherwise fine dinner.
The recipe calls for ansjovis, which are a sort of spiced and brined anchovy, but with a completely different flavor. I saw them at the Simply Scandinavian Swedish market in Portland, but I didn't buy them at the time, assuming incorrectly that they were just regular anchovies from a Swedish maker. If I try this again, I'll be sure to get proper ansjovis.