Description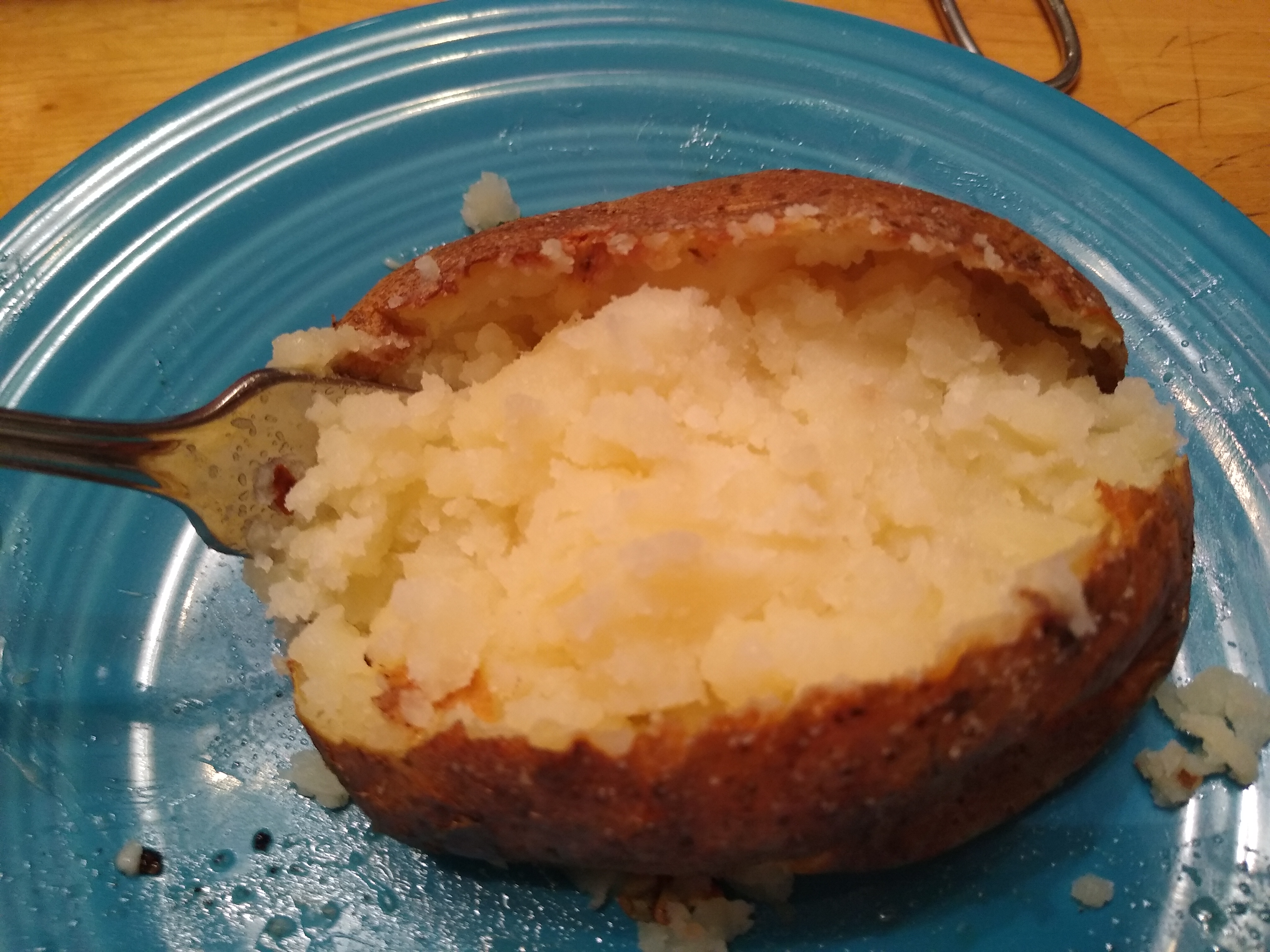 A simple, homey favorite that opened our eyes when made with the right potato! We had recently made a long weekend trip to Maine's Aroostook County, where I had bought a 20-pound bag of local potatoes of the Green Mountain variety. I had read that this variety is considered the tastiest and the best baking potato of all the types grown in Maine, and indeed was the potato that "put Maine on the map". 
We were so surprised that the next night I baked a couple more, and then the following night I bought and baked an Idaho russet potato alongside another Green Mountain potato for a real comparison.
There was no contest. The Maine potato had a far superior flavor. They both baked up nice and fluffy with nicely crispy skins, but the Idaho potato tasted like nothing. 
Now I am glad that I bought 20 pounds!