Description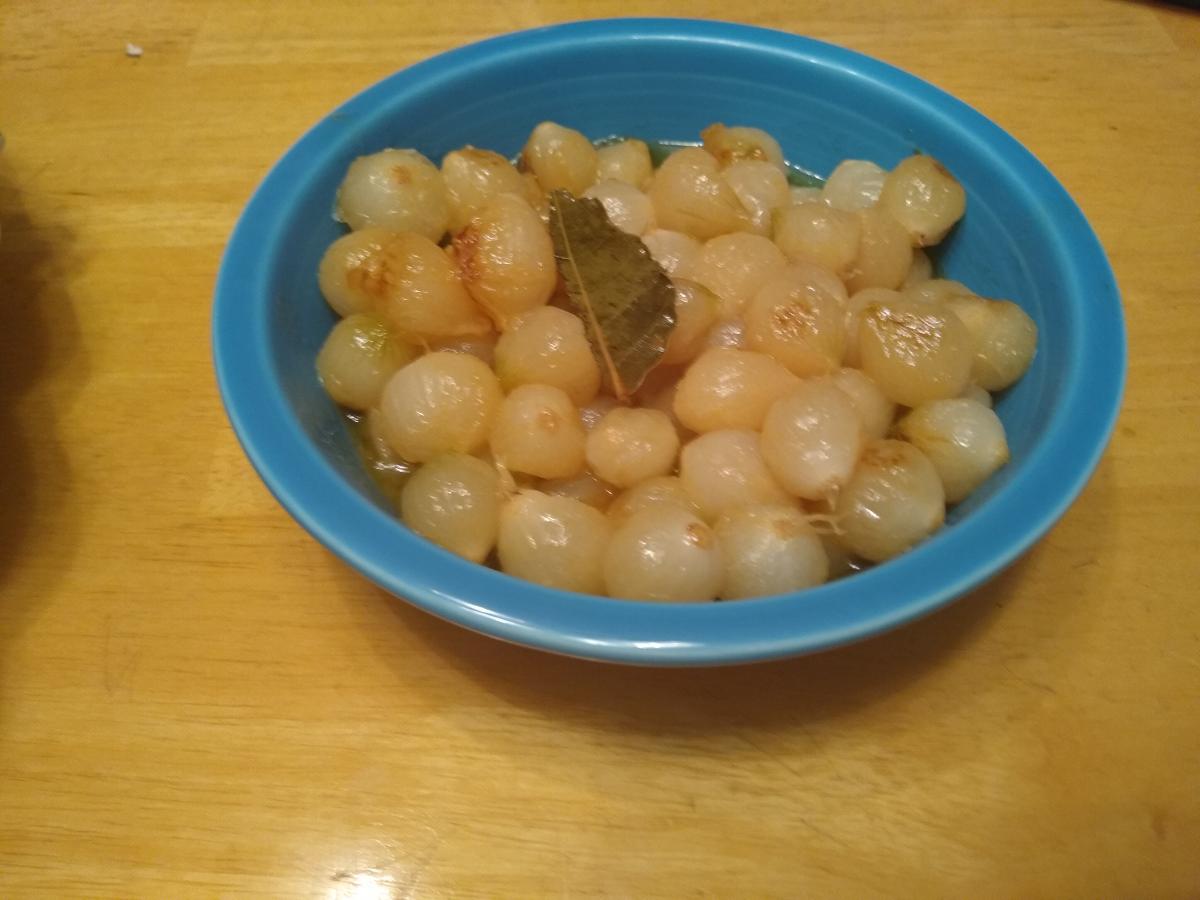 These braised onions from the northwestern foothills of the Alps are simple and delicious, especially since perfectly good pearl onions are available frozen year round.
Serve this with any meaty dish, especially those from the Piedmont and Lombardy regions, and substitute appropriate stock for the vegetable stock. On the other hand, you can make this vegan by following it as written and substitute the more oil for the butter. 
Preparation time
30 minutes
Instructions
Blanch the onions in boiling water for 4-5 minutes.
Saute the drained onions with the bay leaf in the oil and butter for a few minutes, then add the stock.
Cook gently until the onions start to soften and gain some golden color.
Add the wine and let it simmer and reduce.
When the onions are soft, turn up the heat to reduce the liquid to almost nothing, and serve hot.