Description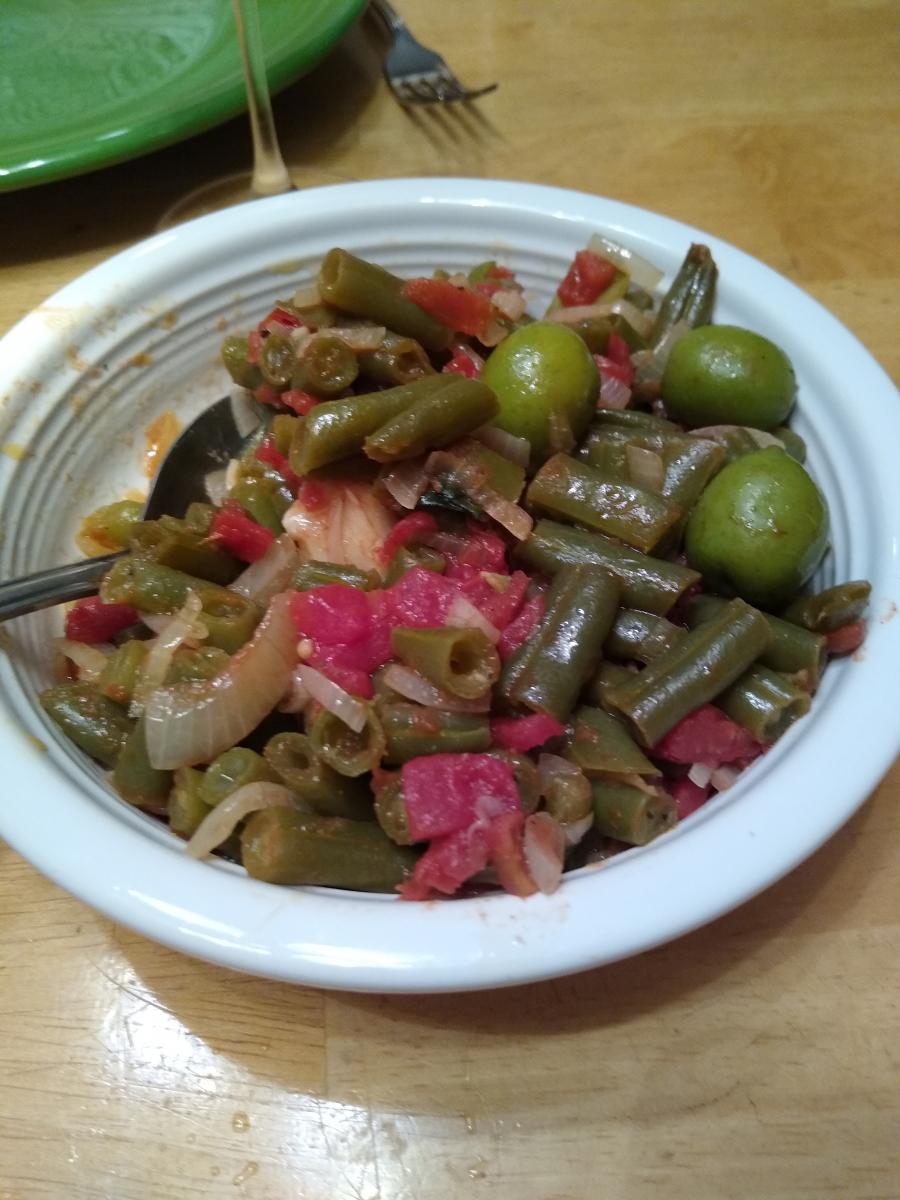 Here's a simple, sturdy vegetable dish with what Americans might think of as a peculiar mix of flavors, but they go well together. I especially love how olives are transformed when they are cooked into a dish!
The original recipe calls for fresh beans and tomatoes. I tried it with frozen beans and canned tomatoes and it came out fine, and it was much less work!
The original recipe also called for quartering the olives, but I left them whole and didn't even pit them; as I said I really like cooked olives in a dish and I prefer the flavor blast of getting them whole (and it makes it easier for Lorna to pick them out!) 
This reheats well, so the next time I make it, I will double or triple it and have the leftovers with lunches, where I really should get more vegetables. 
Preparation time
30 minutes
Instructions
Steam or boil the green beans for 10 minutes.
Meanwhile, in a skillet, saute the onion and garlic for 5 minutes.
Discard the garlic when it starts to brown.
Drain the beans and stir them into the onions, then drain and stir in the tomatoes, and the olives as well.
Simmer over low heat for 15 minutes. Taste for salt and add pepper if you like. Serve hot.
Notes
You could add a dried chili with the onion to give it a little zip.
Source
adapted from
[[nodetitle:The Silver Spoon Cookbook]]