Description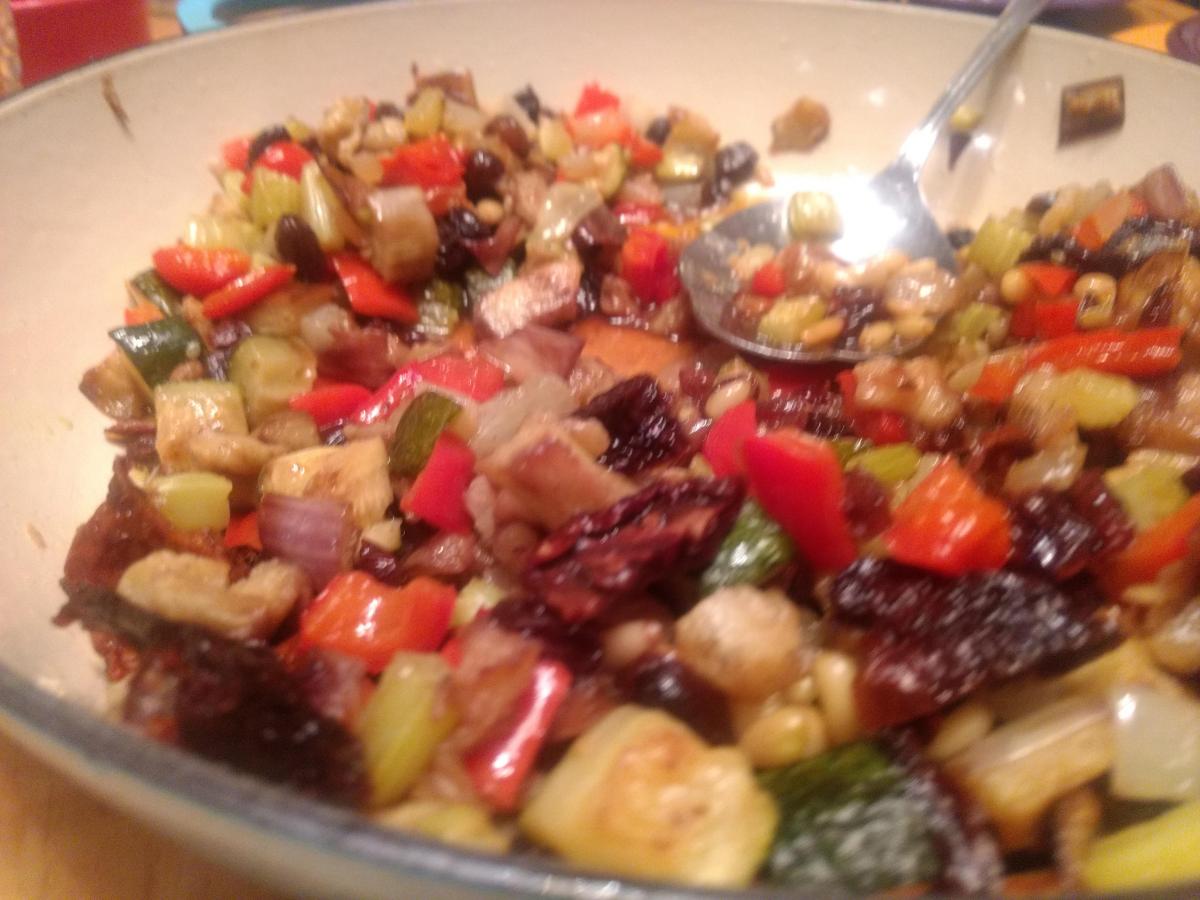 This Caponata Croccante is the "crunchy caponata" on p135 of [[nodetitle:Sicily the Cookbook]]. 
A caponata is often a melange of flavors, typically based in eggplant and olive oil, to be served as a side salad or on crostini or bruschetta. 
This fresh caponata is finished before the final "stewing" process, making it "crunchy" but the vegetables are soft enough that it's not a problem but rather a benefit. The flavors are zesty and fresh, and it's a brilliant accompaniment to [[nodetitle:Passaluna]] to start a Sicilian dinner.
Preparation time
30 minutes
Instructions
Saute vegetables individually in olive oi over high heat until just cooked through, then dry and set aside. A light, quick touch is critical.
In a small cup, like a 1/2-cup metal measuring cup, bring the red wine vinegar and the sugar to a boil and then remove from the heat.
In a fresh skillet, heat a little olive oil and then cook the garlic until almost-just golden. Add the vegetables cooked earlier, and the tomatoes and pint nuts,
When it's good and hot, add the raisins and the sugar-vinegar mixture. Simmer together for about 5 minutes.
Add the salt and let it cool, then add the fresh basil,stir well, and serve with fresh bread or crackers before it gets soft and soggy.
Source
[[nodetitle:Sicily the Cookbook]]