Description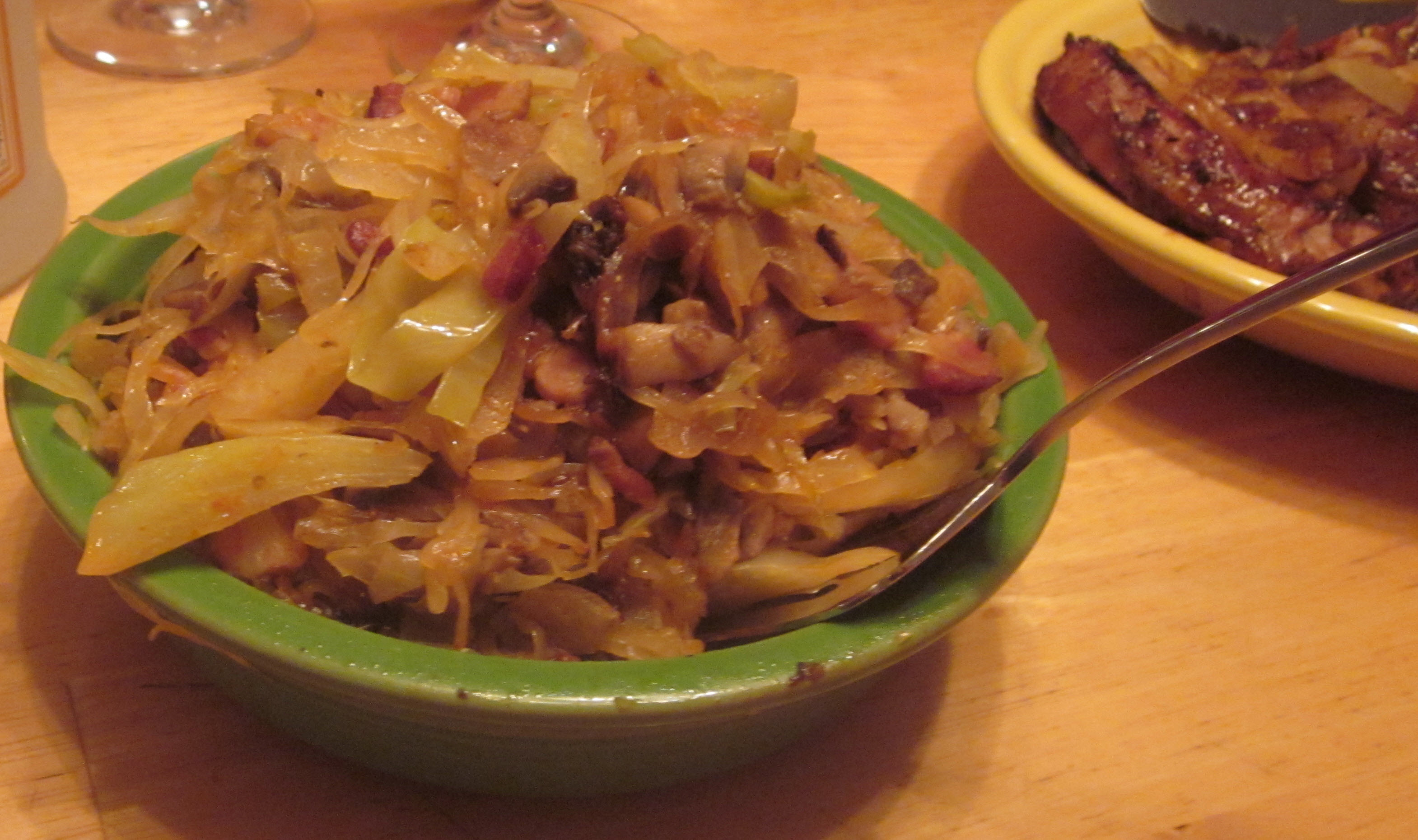 I love this recipe with pork. The flavors, especially the caraway seeds and dried mushrooms, make it seem especially Slavic. It's a great cold-weather dish. 
Instructions
Saute the bacon for 10 minutes in a heavy enameled pot or Dutch oven.
Add the onions and saute until golden, then add the reconstituted mushrooms.
Add the cabbage and saute until it wilts, about ten minutes.
Add the drained sauerkraut and cook for five minutes to heat through.
Add the mushroom soaking liquid, chicken stock, Madeira, caraway seeds, and tomato paste. Stir and bring to a boil, then reduce heat.
Add the sugar and simmer, covered, over low heat for 45 minutes.
Notes
Use good sauerkraut - from a pouch or from Morse's, not canned. Rinse it before cooking. I get the dried wild mushrooms in Worcester at
[[nodetitle:Ed Hyder's Mediterranean Marketplace]]
or at the Polish markets on Millbury Street.