Description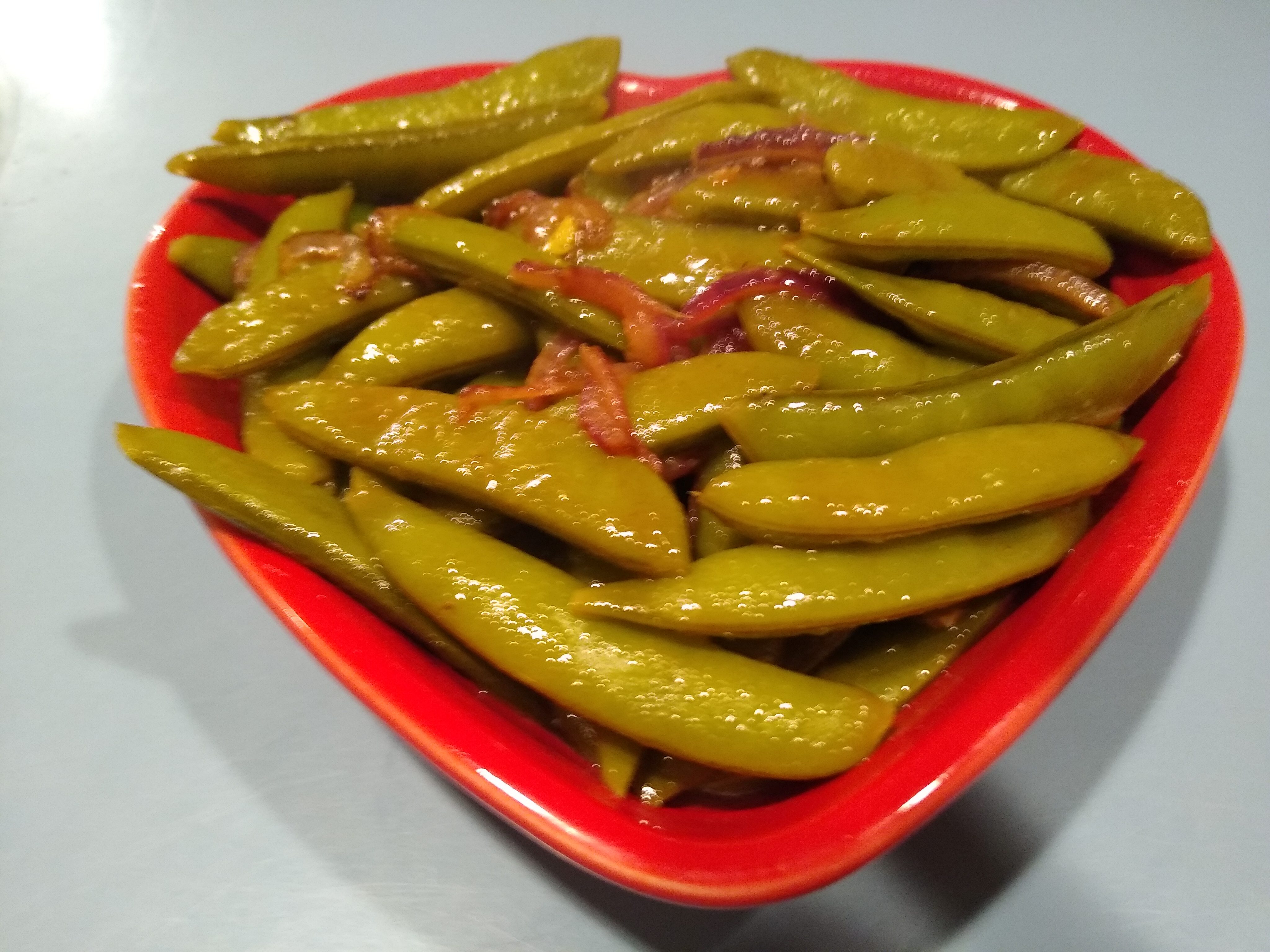 These sugar snap peas are delicious cooked "in bianco", which is to say just olive oil, onion, and white wine. You want very fresh sugar snap peas or snow peas for this, and a good white wine - not the best in your cellar, but something that you would be happy to share with guests.
Preparation time
5 minutes
Instructions
Trim the snap peas, removing the long fibers from the edges.
In a large skillet, heat the oil and saute the onion until golden.
Add the snap peas and cook over high heat for a few minutes.
Add the wine and let it mostly evaporate, then reduce the heat.
Cover the peas and let them cook gently for 30 minutes, until tender. If they start to dry out, add a little hot water.
Season with salt and pepper as needed, and serve hot or at room temperature.
Notes
These days most people prefer vegetables to be cooked as little as possible, so these will look overcooked to some. But it's an old recipe, before the current fashion of lightly-cooked, bright green vegetables. Since they are cooked for a comparatively long time, you want to use a good wine.