Description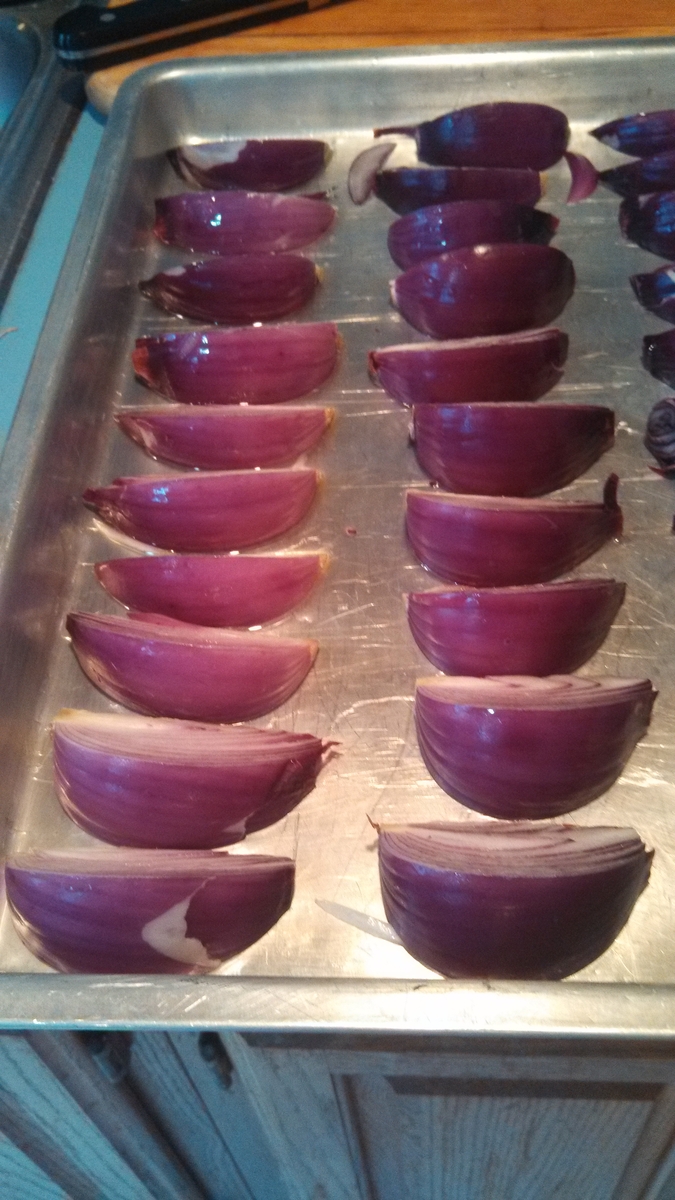 This dish is simple to prepare and delicious!
It takes longer to preheat the oven than it does to cut and prepare the onions for roasting - it really is simple.
These can be served hot or cold, and they are fine served cocktail-party style with toothpicks and small plates. The flavor is rich but complementary to many savories.
I served these at a wine tasting event at the Old Colony Club. They went well with a good Cabernet Sauvignon and a good Merlot.