Description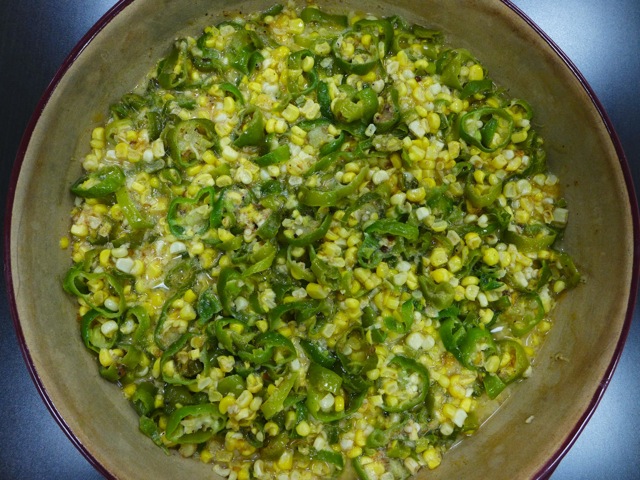 Madhav reverse-engineered this from a version he had on vacation in Mexico.
It packs a hot punch, but it's delicious when made with fresh sweet corn! 
Preparation time
30 minutes
Instructions
Cut the peppers into thin (1/4 inch) rings.
Sauté the peppers in olive oil until soft - about 5 minutes.
Cut the corn off the cob with a knife.
Mix peppers, corn, cheese and milk in a microwave-safe baking dish.
Add salt and pepper to taste, and compact the mixture down lightly.
Heat in the microwave oven for four minutes, or until the cheese has melted.