Description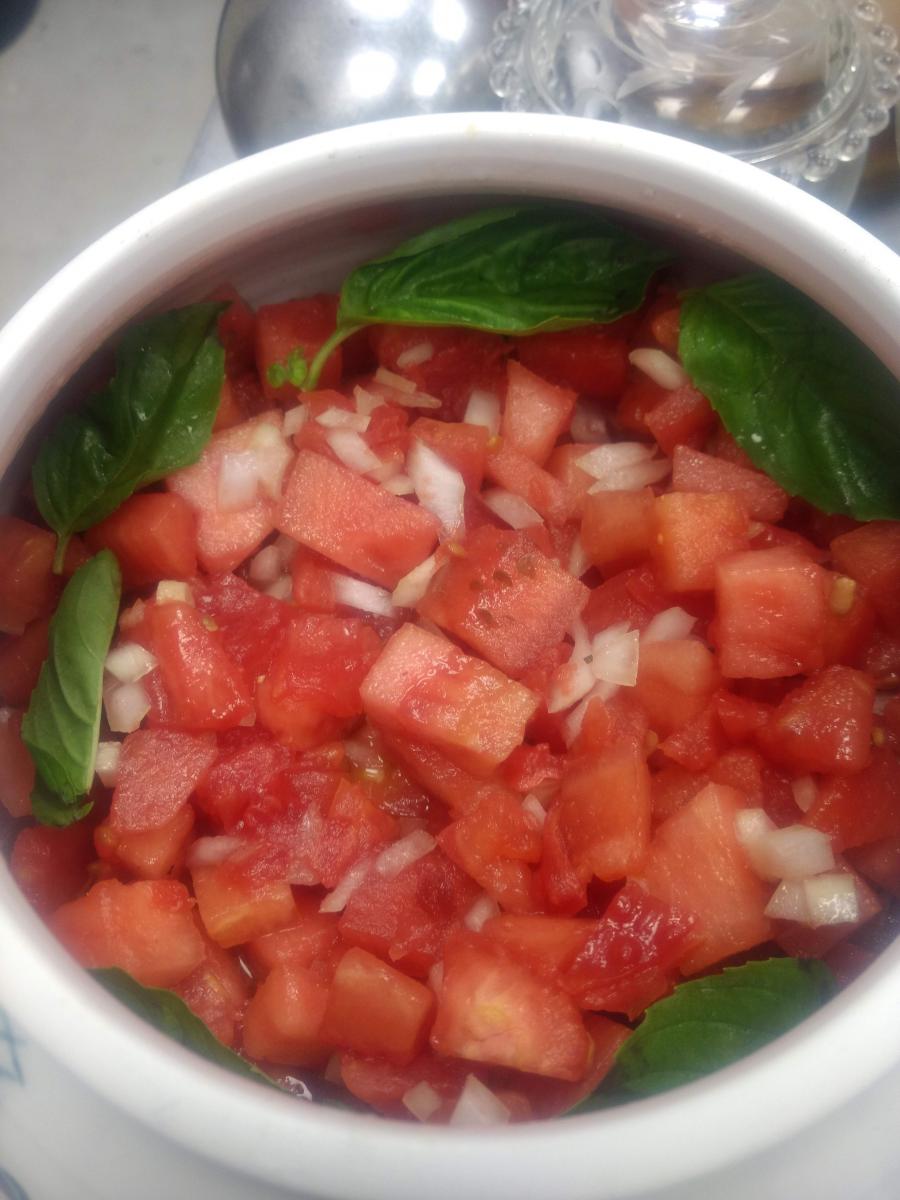 This strange-sounding summer-time salad came to my attention when I was planning a feast to celebrate the Kentucky Derby; something similar is made at a ritzy hotel at Churchill Downs.
This is a simpler version and in my opinion better able to showcase excellent ingredients.
Instructions
Prepare the tomatoes according to the Additional notes below.
Combine the tomatoes, watermelon, and onion.
Whisk together the lemon juice and olive oil.
Mix the dressing into the salad and season to taste with salt.
Transfer to an attractive serving dish (or individual dishes). Garnish with fresh basil and chill.
Notes
Use only fresh tomatoes in season. Blanch them in boiling water and remove the skins. Then seed and dice them. You want equal parts watermelon and tomato.