Description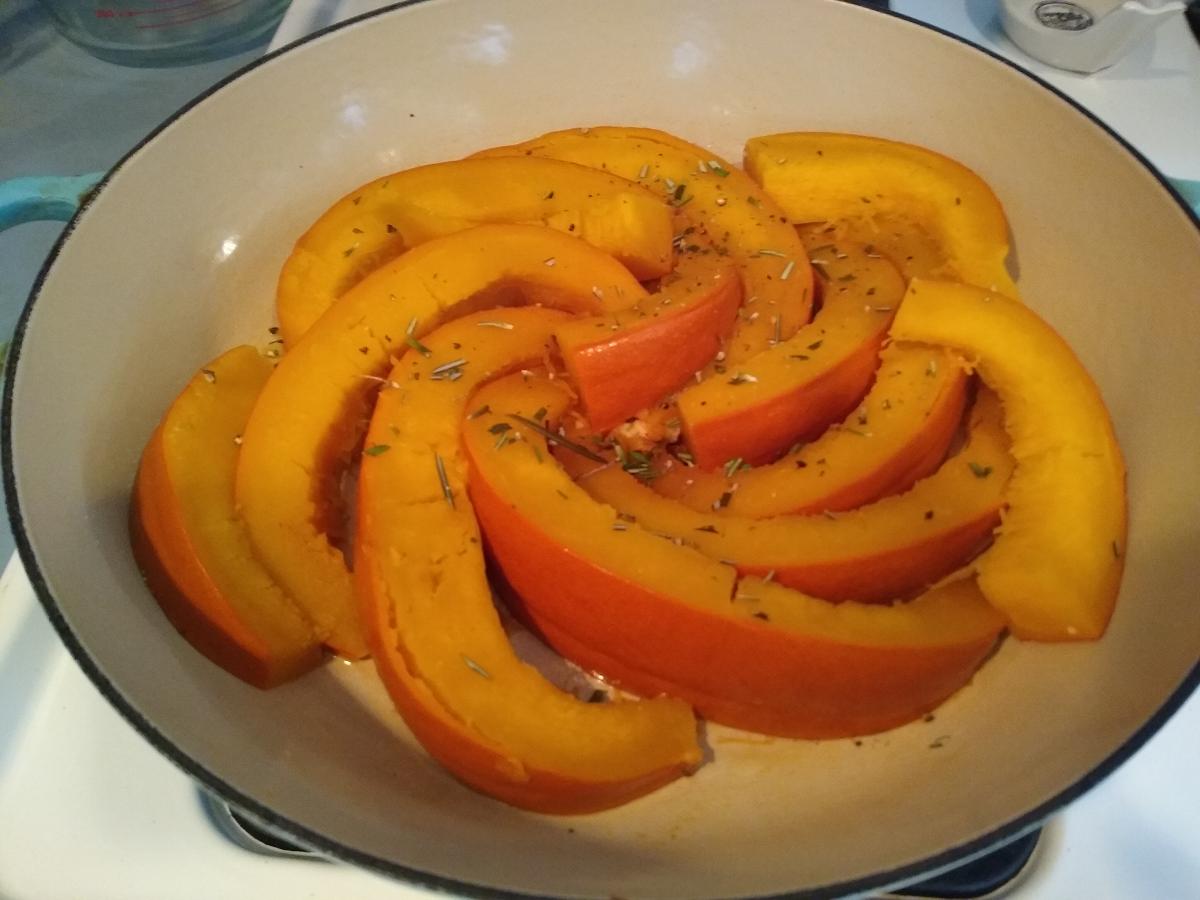 Here's a great savory fall dish that highlights that autumn star, sugar pumpkin, in a way that complements both meat and fish dishes, and is excellent on its own for the vegetarians.
An awful lot depends on your pumpkin, both the size and how long since it was picked, as well as how thin you slice it. A fresh new pumpkin can be cut thicker and be ready sooner, but it's hard to overdo it, so don't get stressed - it's going to be terrific.
This would be a fine side dish to go with the Thanksgiving turkey!
Instructions
Cut the pumpkin from the stem to the bottom, then seed it and slice the halves into thin slices.
Heat the oil in a skillet with a cover until hot, then add the crushed garlic and the pumpkin.
When the garlic browns, remove it and add the wine. Cover the skillet and cook for 40 minutes or so.
Check to see if the pumpkin is tender. If not, add water or wine as needed and cover it and wait a little longer. When it is tender, remove the cover, add the rosemary and let the remaining wine boil away.
Add salt and pepper as needed, and serve hot. This reheats just fine in the microwave, so you can prepare it in advance.
Source
[[nodetitle:The Silver Spoon Cookbook]]