Description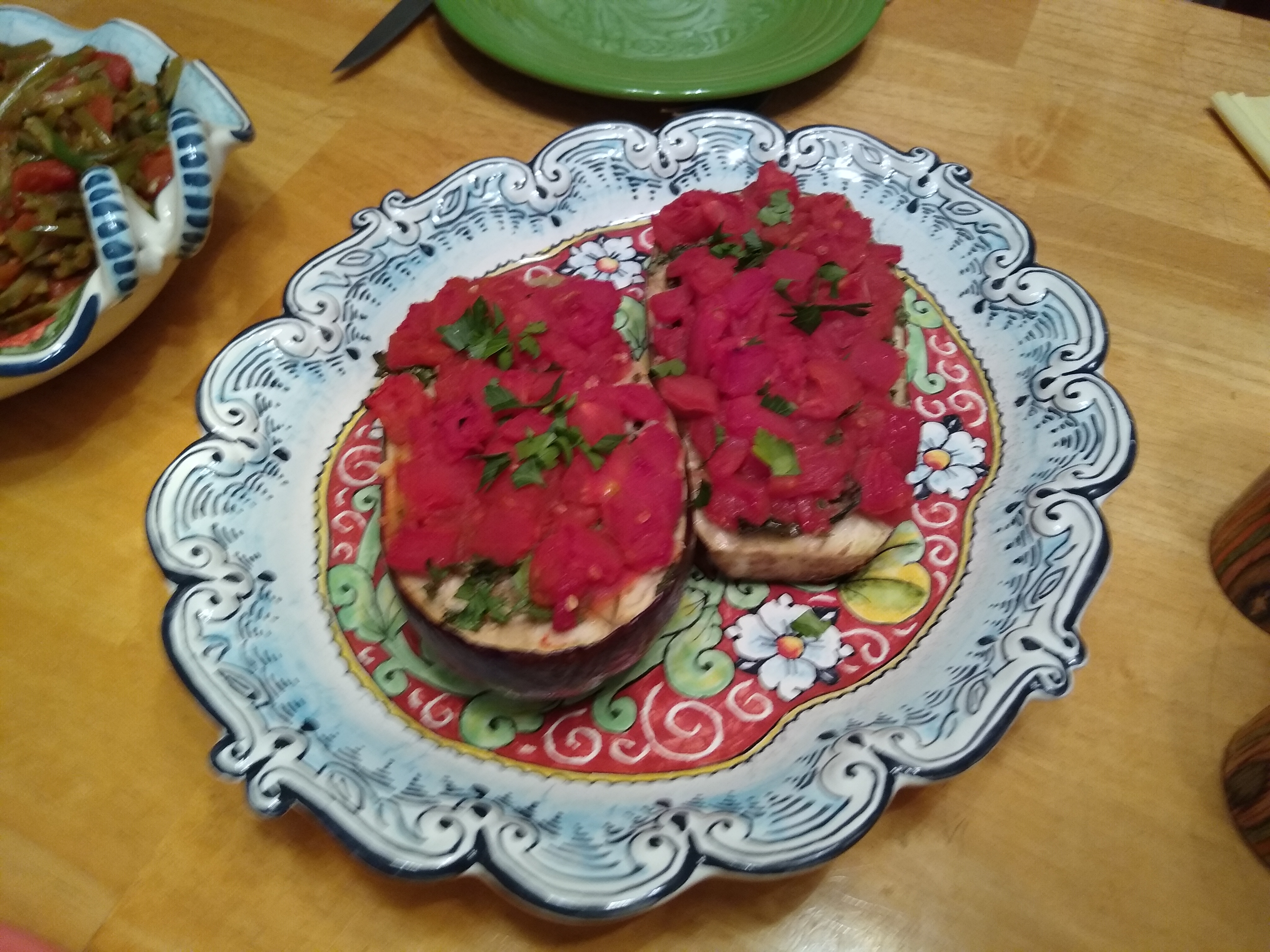 We had had way too much fish during the Covid19 lockdown and were eager to explore some vegetable recipes. This one was a hit! It's easy to make and tasty, and it was satisfying to us as the center of a vegetarian dinner.
Instructions
Preheat the oven to 375.
Cut the eggplant in half lengthwise and rub it with salt to extract some of the bitter flavor.
Prepare the topping: Chop together the garlic and the herbs and mix them with the breadcrumbs. Add salt and pepper if you like.
Wipe the salt and bitter liquid from the eggplants with a paper towel. Make a few incisions in the eggplant flesh.
Rub the breadcrumb mixture over both halves, pressing some of it into the incisions.
Cover with the tomatoes, and then the olive oil.
Bake at 375 until tender, about 45 minutes.
Serve hot or cold. If you serve them cold, add a little drizzle of good quality extra-virgin olive oil to wake up the flavors.
Source
Italian Regional Cooking, Ada Boni