Description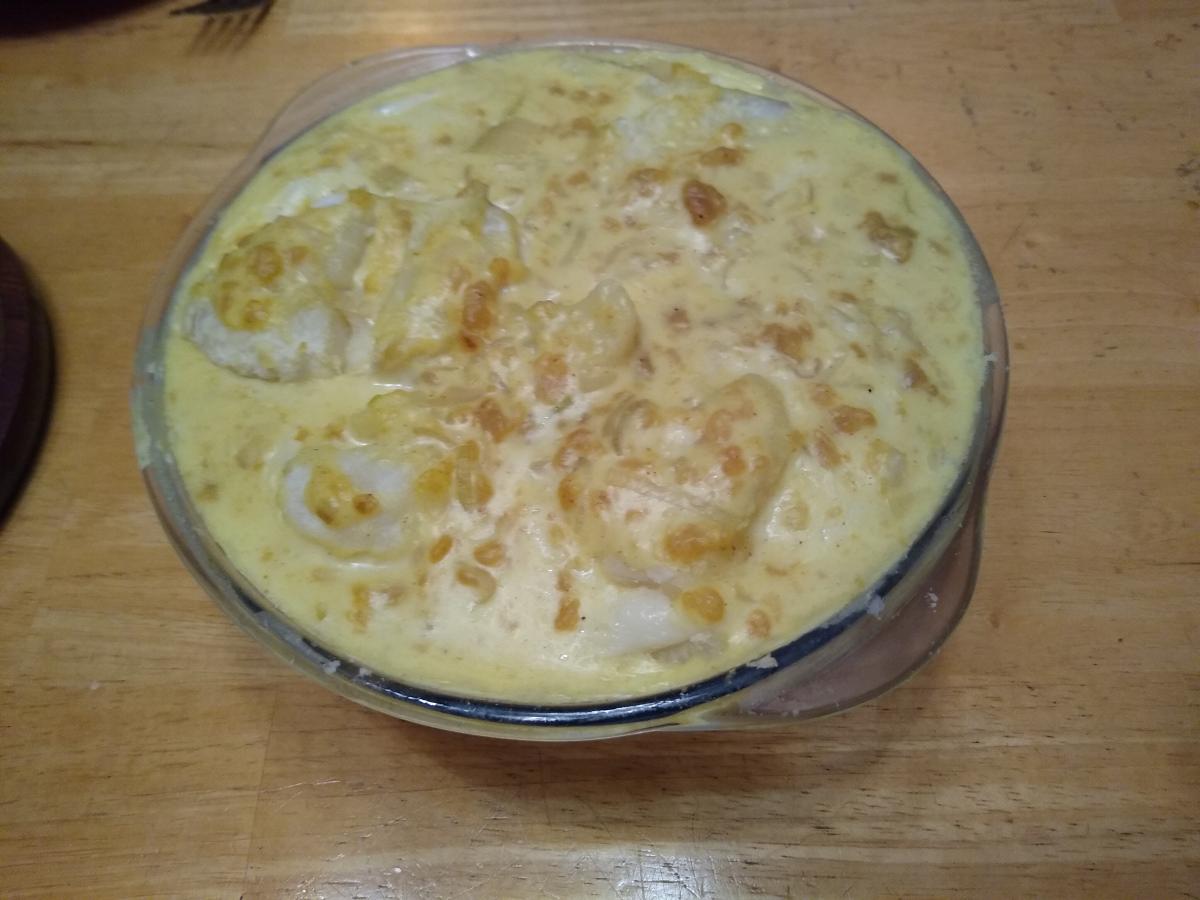 Here's a vegetarian dish that's easy to make and fun to eat. Scamorza is a very stretchy-stringy-melty cheese.
It includes a teaspoon of curry powder, which might seem out of place in Italian cooking. Remember Marco Polo! Italian chefs included eastern spices in their pantries long before the potato was introduced from the New World. 
Instructions
Boil the unpeeled potatoes in salted water until tender, then drain, peel under cold water, and cut into 1/4-inch slices.
While the potatoes are boiling, preheat the oven to 350.
Grease an ovenproof serving dish and layer into it the sliced potatoes and cheese.
Make a simple white sauce with the butter, flour, and milk.
Chop the shallots and add them to the sauce, and add the curry powder. Add salt and pepper as needed.
Pour the sauce over the potato and cheese slices and bake about 15 minutes, until it's hot all the way through.
Serve very hot.
Notes
If you cannot find the Scamorza you can use provolone, but get one with some flavor, and maybe add a little extra curry powder.
Source
Silver Spoon Cookbook