Description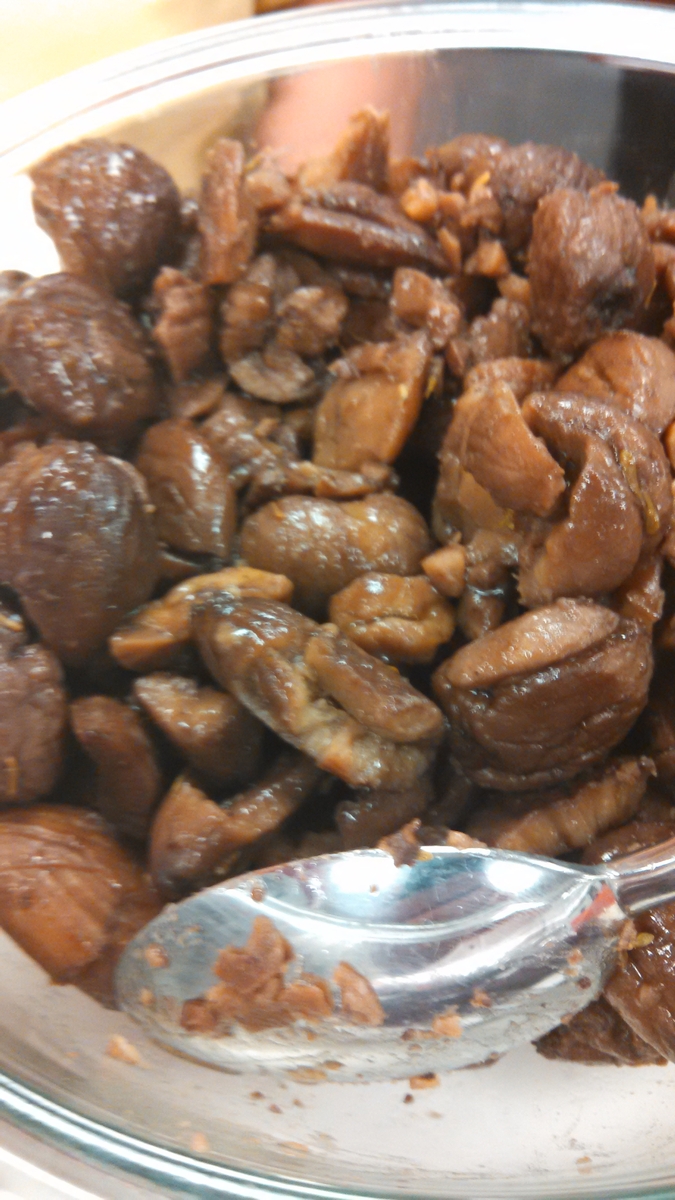 This easy and delicious Burgundy-style recipe is no trouble at all to prepare. The chestnuts can come from a jar, so it's just a matter of adding stock and wine and braising for a while.
The dish is a fine accompaniment for beef or some savory roast pork dishes, and it is a classic accompaniment for roast goose. 
Of course you could make this with fresh chestnuts, but the chestnuts in a jar work really well. You can get them at Whole Foods and sometimes at Trader Joe's and other high-end grocery stores. I get them at [[nodetitle:Ed Hyder's Mediterranean Marketplace]] in Worcester, or at Micucci's in Portland.
Preparation time
45 minutes
Instructions
Preheat the oven to 400
Melt the butter in a heavy casserole, then gently roll the chestnuts in the butter.
Add the stock, wine, and thyme.
Cover and simmer for 40 minutes.
Strain gently from the braising liquid and serve hot.