Description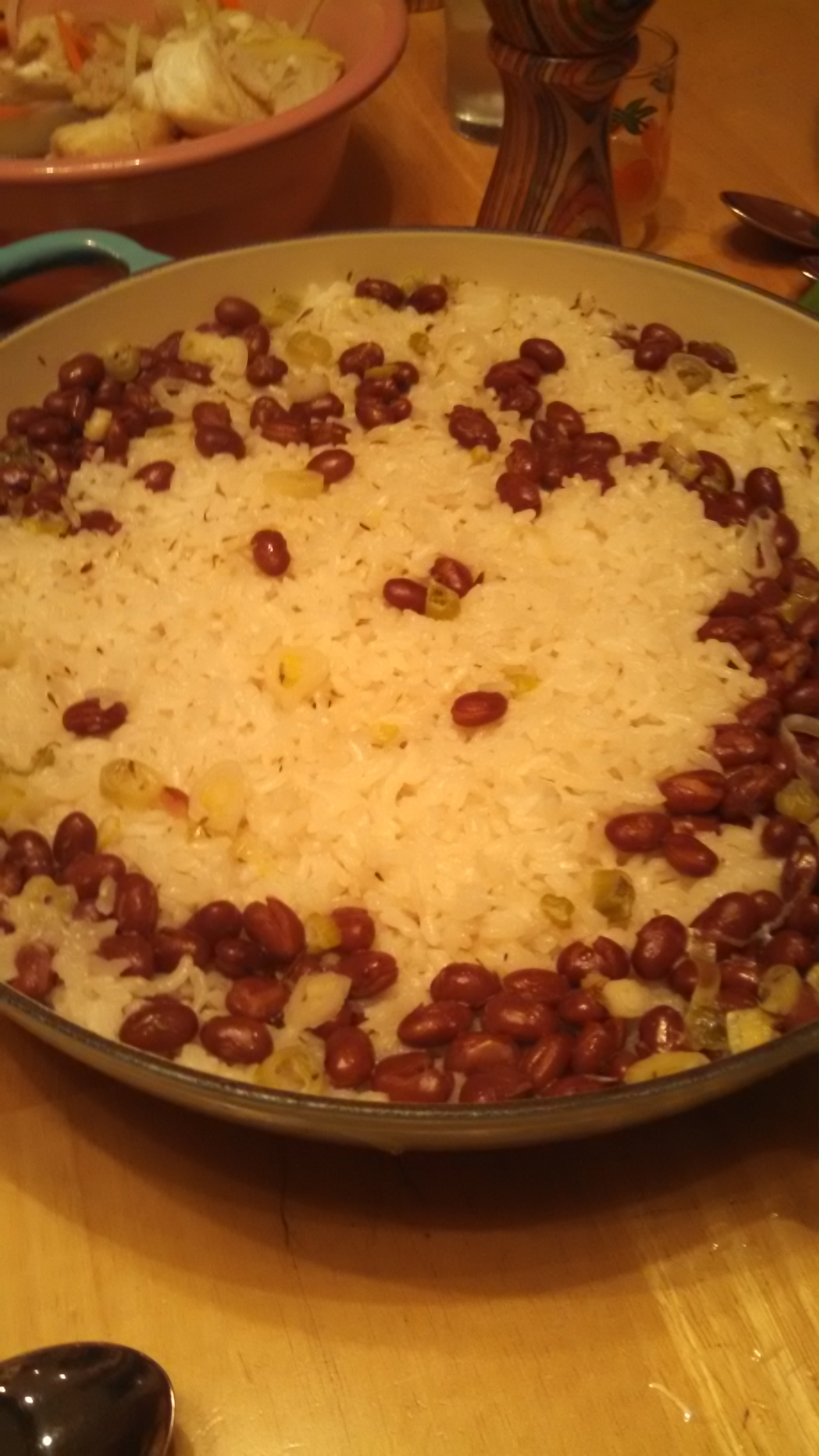 "Jamaica's Coat of Arms", Rice and Peas, is a delicious, easy, and substantial dish. It's quick enough to make (if you use canned beans) that I plan to add it to the weeknight repertoire. It was the surprise hit of the night at John's Jamaican Birthday Dinner!
But Rice and Peas has no peas at all - not by the language of New England cooks. By peas, the Jamaican cook is referring to red or green beans such as kidney beans.
Rice and Peas makes a fine accompaniment to many simple fish dishes such as broiled haddock or steamed cod, where the coconut milk lends an island flare.