Description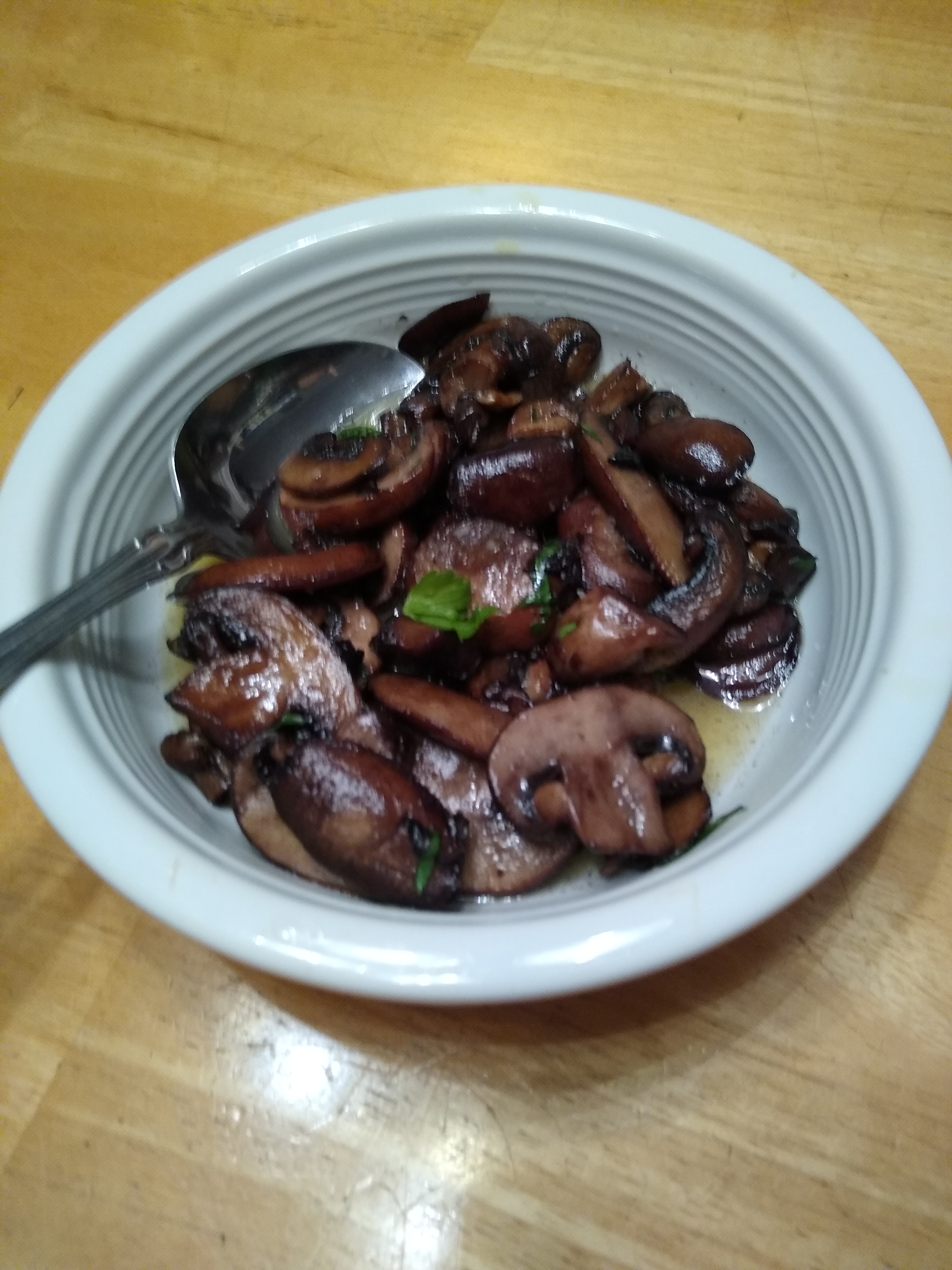 I saw this on menus all over Italy. I got the recipe from [[nodetitle:The Silver Spoon Cookbook]], but I know that it was also a little different across that long country. 
The main thing is that the Silver Spoon recipe calls for fresh Porcini mushrooms, which are not easy to come by in New England, but I had them with different mushrooms in different places. 
I made this one with Baby Bellas, mostly to see if the technique would have any tricks. It is pretty easy, it just cooks a long time; now I want to try it with a variety of other mushrooms!
Preparation time
45 minutes
Instructions
Heat the olive oil and 2 Tbsp butter in a skillet. When it's got, saute the garlic until it starts to brown, then discard the garlic.
Add the mushrooms and cook, stirring frequently, for about 30 minutes, until the liquid has cooked away, then reduce the heat to a simmer.
Mix the chopped parsley into the remaining 2 Tbsp butter and stir it into the mushrooms. Add salt and pepper if you think it needs it.
Serve immediately.
Source
[[nodetitle:The Silver Spoon Cookbook]]