Description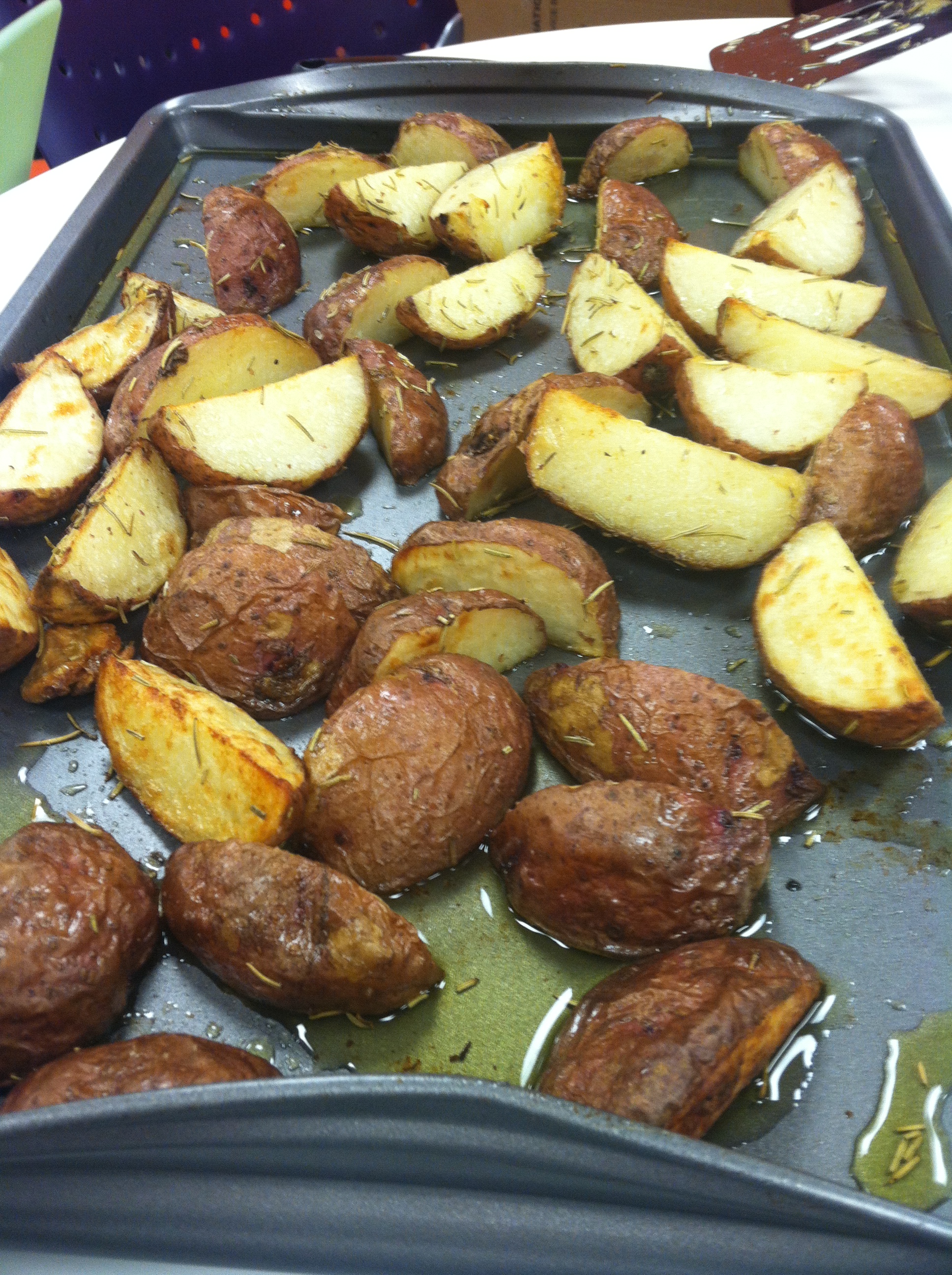 This is simple, delicious dish is a staple at graduations, weddings, and other family events in Italian-American communities all over New England. 
Be sure to let them cook long enough to get all light and puffy inside and browned on the outside.
Preparation time
1 hour, 30 minutes
Instructions
Preheat the oven to 400.
If the potatoes need to be peeled, peel them. Red Bliss and other thin-skinned boiling potatoes do not have to be peeled.
Sprinkle the salt over the potatoes and let it sit a moment.
Mix the remaining ingredients in a large bowl.
Toss the potatoes with the seasoned olive oil.
Bake for about an hour, or until soft on the inside and browned on the outside. Serve hot.