Description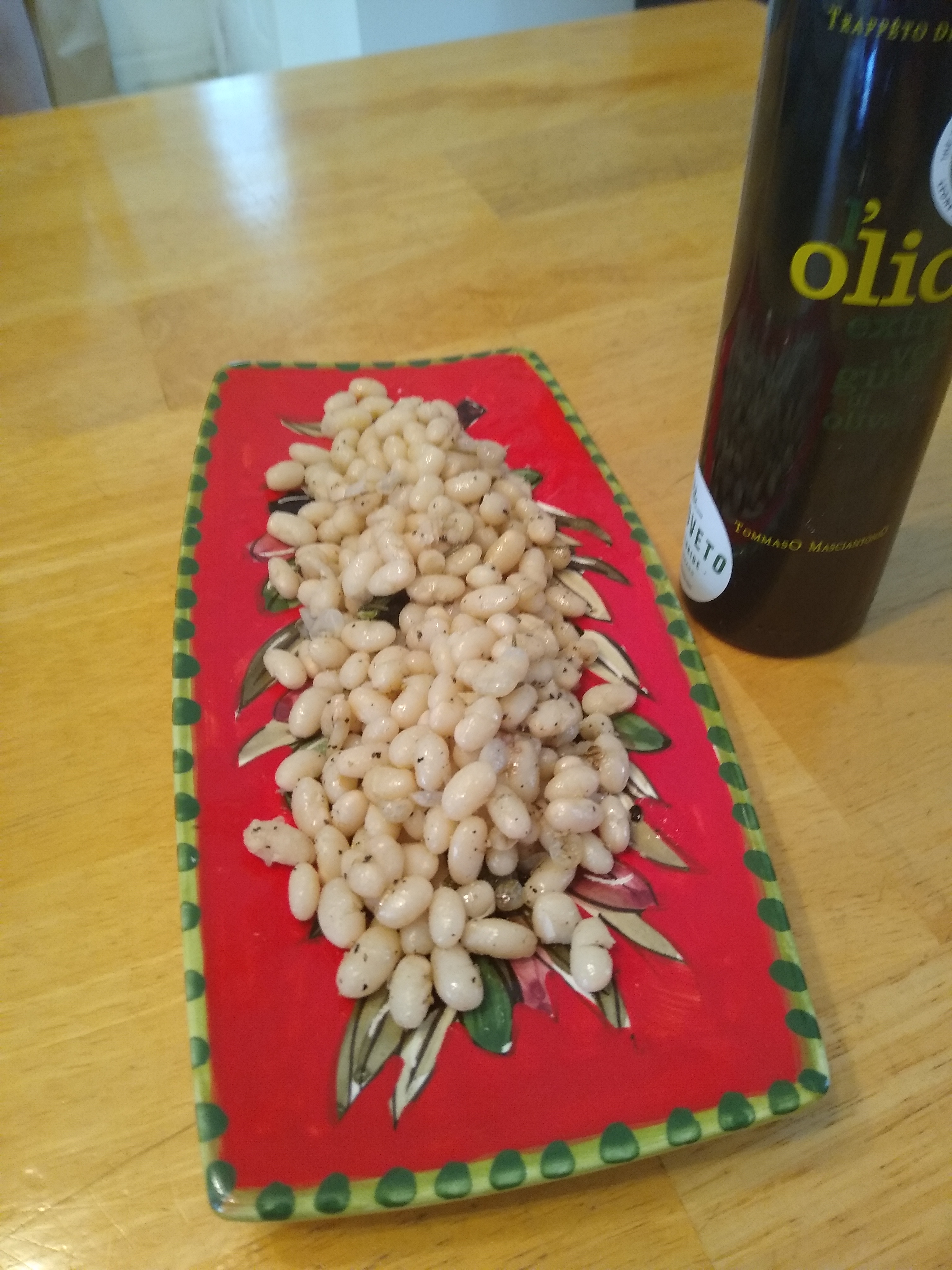 Here is a nice, easy summer dish to go with grilled meats. It's essentially just beans with sage. 
The name means "beans like little birds" and nobody is really sure where the little birds come in, except that the seasonings are typical of those used in poultry dishes. 
You can optionally add tomatoes, but I like these with just the delicate flavors presented here along with some grilled meat or maybe a strong-flavored fish like swordfish or salmon.
You can use canned beans, but you get better flavor if you use the dried beans and refresh them yourself, as described here.