Description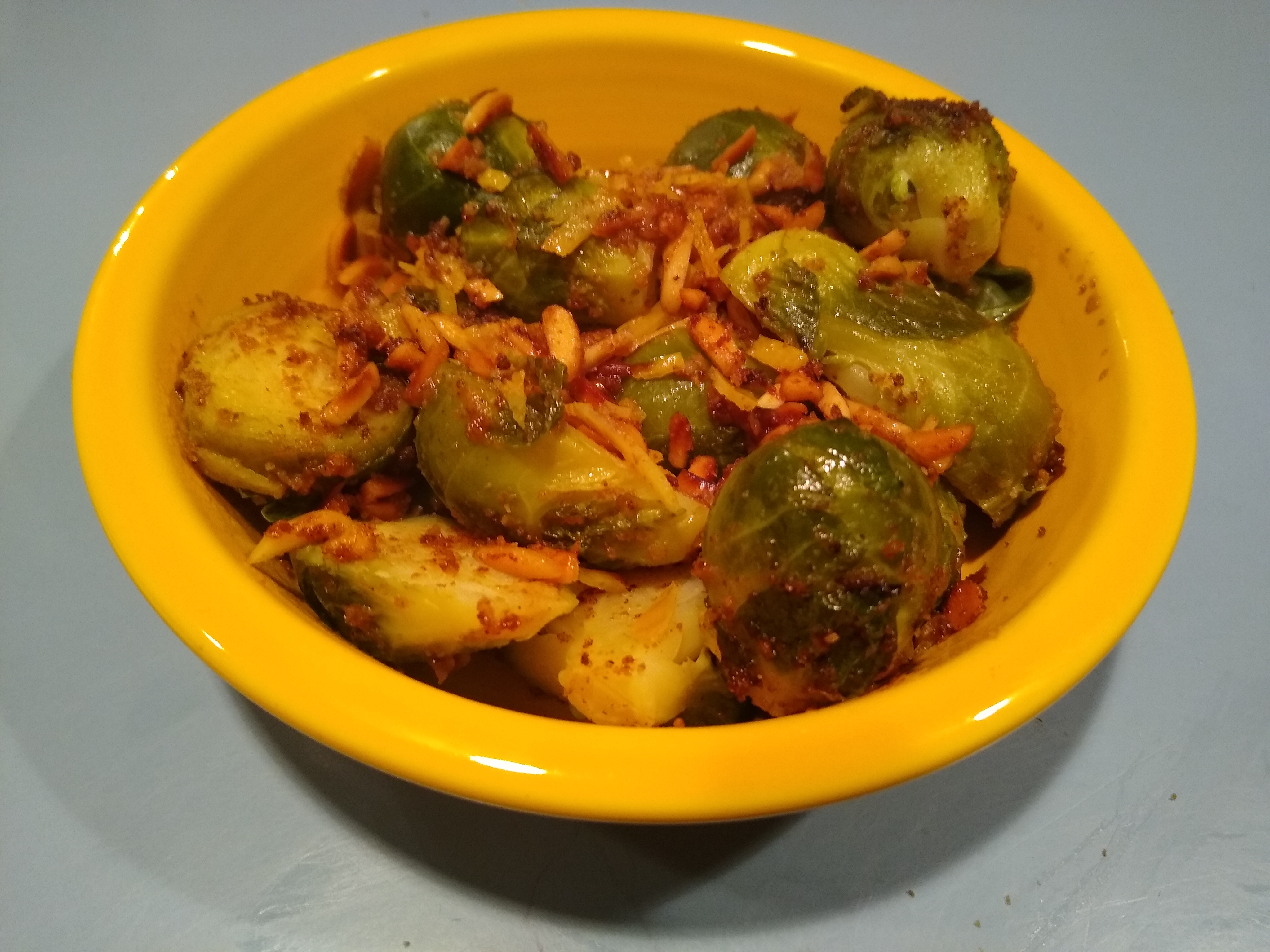 This easy veggie dish is one way to add a healthy cruciferous vegetable to a weeknight dinner. 
The sprouts are steamed or boiled, and then dressed with almonds and lemon zest and topped with toasted bread crumbs. Its Italian name is the rather imposing Cavolini di Bruxelles con le Mandorle.
Preparation time
30 minutes
Instructions
Boil or steam the Brussels sprouts until tender.
While they cook, saute the garlic and the almonds in butter until the garlic starts to brown.
Discard the garlic and add the lemon zest and breadcrumbs; toast the bread crumbs.
Drain the Brussels sprouts and transfer to a serving dish. Sprinkle the seasoned almond-lemon-breadcrumb mixture over them and serve hot.