Description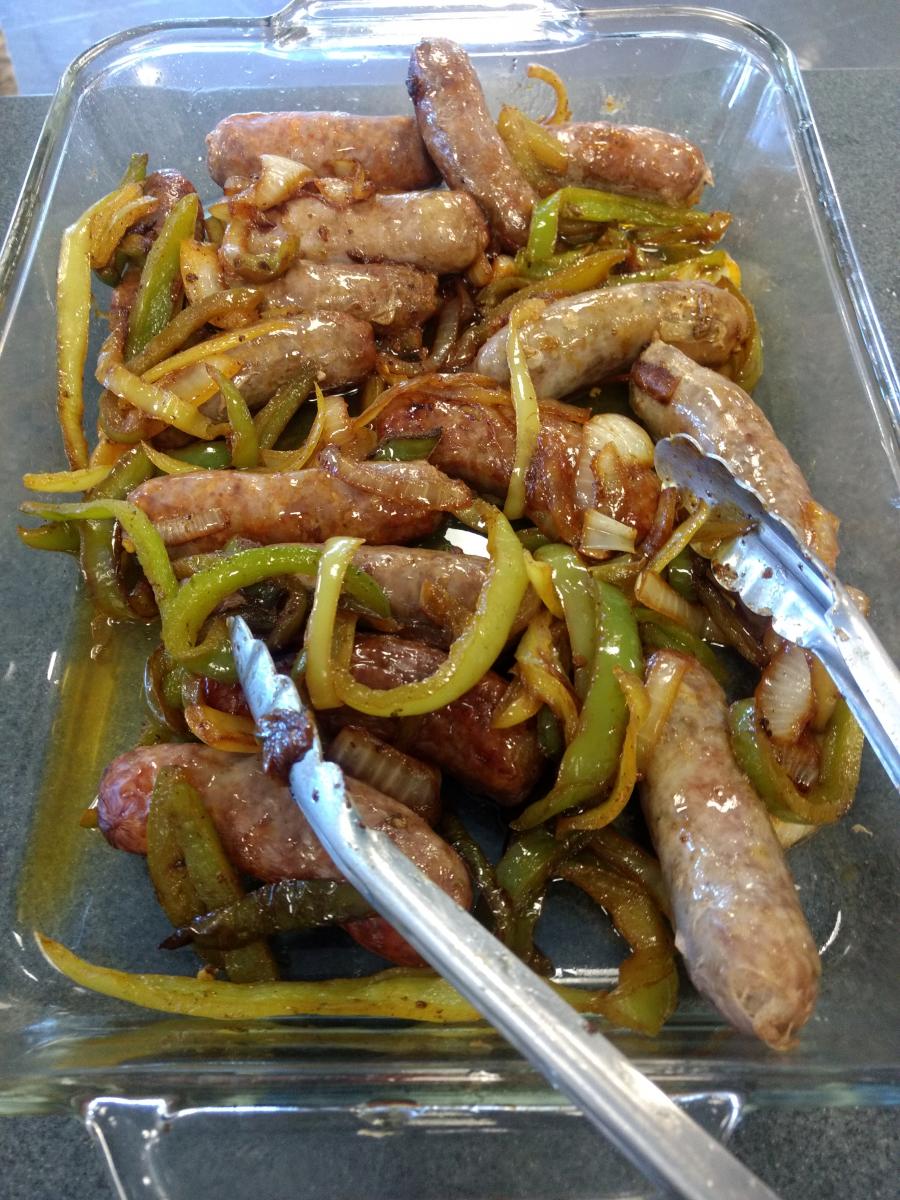 This is a classic outside of Fenway Park on game day and at countless other public and family events across the Bay State and New England. It's easy, cheap, and a great crowd-pleaser.
The secret to success here is the perfection of each ingredient. The sausages are the star, so they have to be great - cooked through and with crispy skins, the melted fat saved for the important work ahead. The onions and peppers work best cooked separately or serially. Red and green peppers are a great combination but you can do fine with all green peppers or with whatever your garden/CSA share gives you. A proper New England bun is great, but this works well on pasta too.  
Preparation time
5 minutes
Instructions
Preheat oven to 350. Cook the sausages in a skillet or a Dutch oven until done, maybe 35 minutes. If you have a Dutch oven, cook them on onions with 1/4 cup dry vermouth.
When the sausages are cooked, they should be a little crisp on the skins. Pierce them to let out the oil. Remove them to a platter and crush and mince the garlic. Saute it in the sausage oil over moderate heat until it starts to turn golden.
Slice the onions thinly and add to the garlic.
While the sausages and onions cook, slice the peppers and then add them to the onions.
Lay the cooked sausages in a flat pan and layer the cooked onions and peppers over them.
Serve hot, on a bun or with pasta.