Description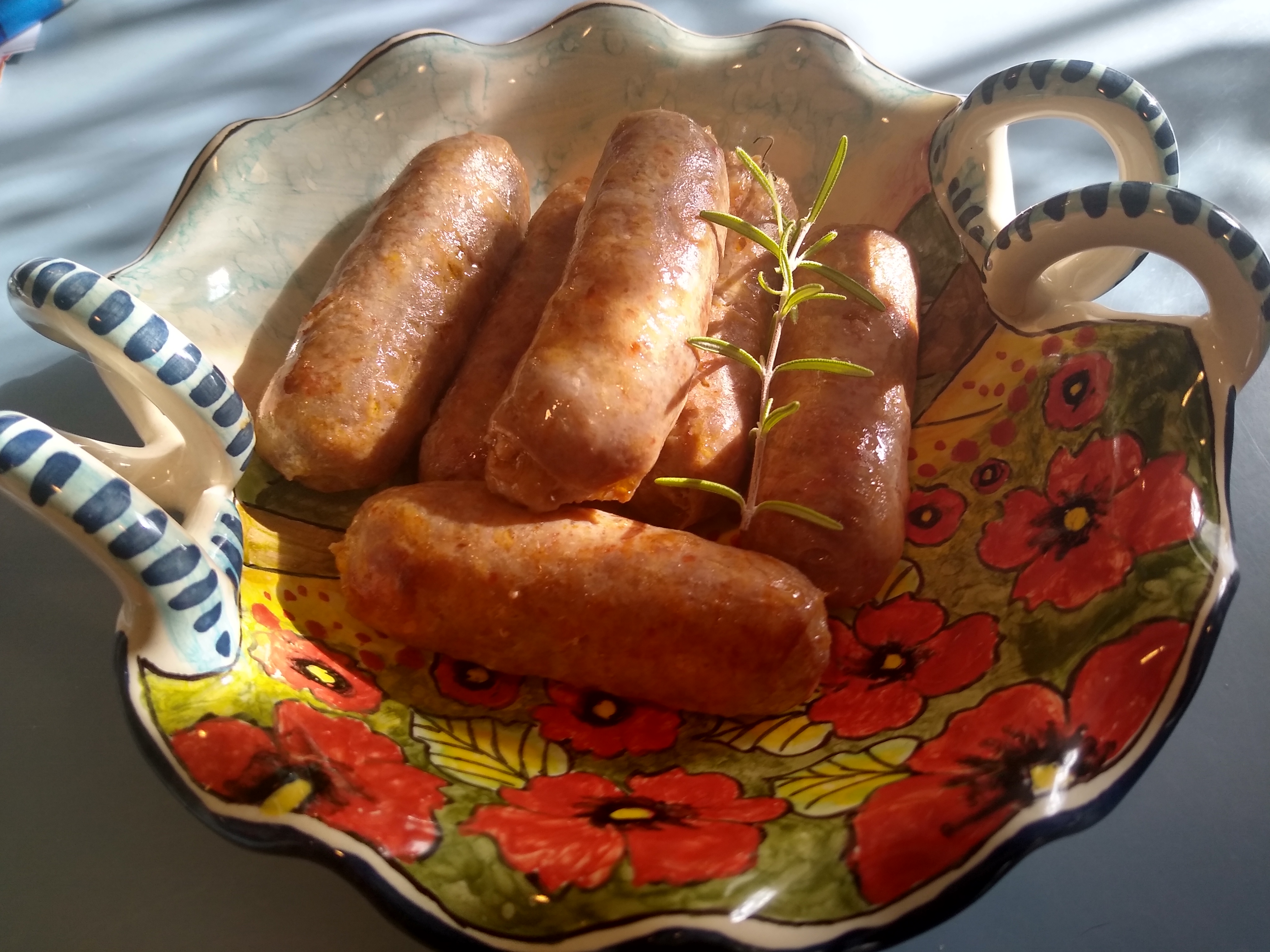 This is a simple and delicious preparation of fresh sweet Italian sausage or fresh fennel sausage. It makes a nice change of pace from the often heavy dishes that feature sausages.
Preparation time
20 minutes
Instructions
In a pan with a cover, heat the oil over moderate heat.
Cook the garlic until is starts to brown, then remove it.
Prick the sausages in a few places to let some of the fat melt out, and put them in the hot oil and sear them on opposite sides.
Add the entire rosemary sprig and the wine.
Cover the pan and reduce the heat. Cook covered for 15 minutes.
Remove the lid and let the remaining liquid reduce and thicken.
Serve the sausages hot with the strained cooking liquid.