Description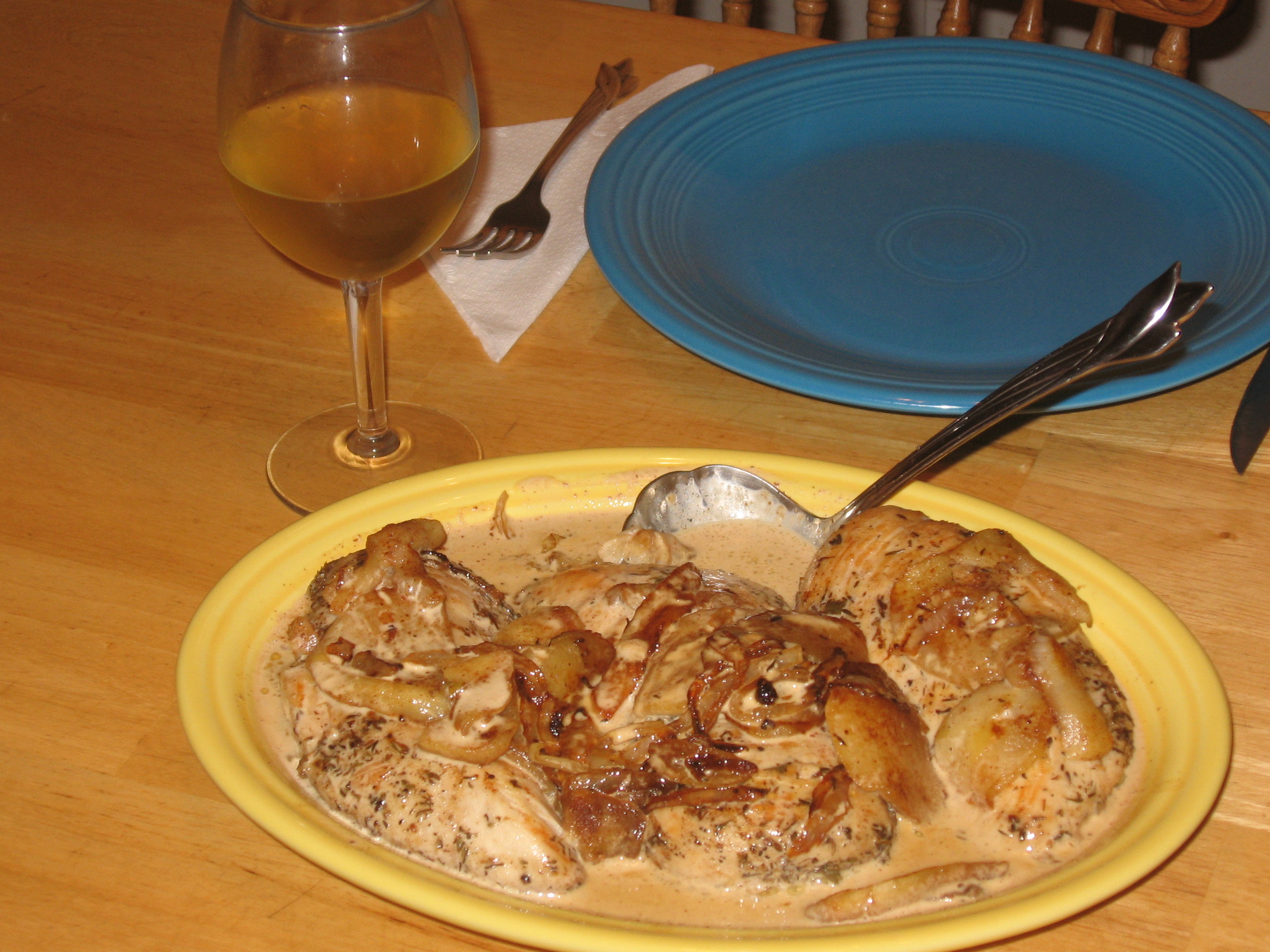 I invented this one early autumn evening when I had apples and cream in the house. It's a cozy warm homey dinner with fall flavors. 
Instead of a wine. pair it with a dry cider; see the notes for some suggestions.
Preparation time
30 minutes
Instructions
Saute the chicken in one pan.
In another pan while the chicken cooks, make the sauce:
Saute the onion in the butter.
When the onion is golden, push it aside and add the apple.
When the apple is cooked, add the Calvados or cider and stir everything together.
Add the juniper berries, cinnamon, and thyme. Let the cider boil down a little.
Add the cream and bring to a boil.
Reduce the heat and simmer until the chicken is done.
Serve the chicken with the sauce.