Description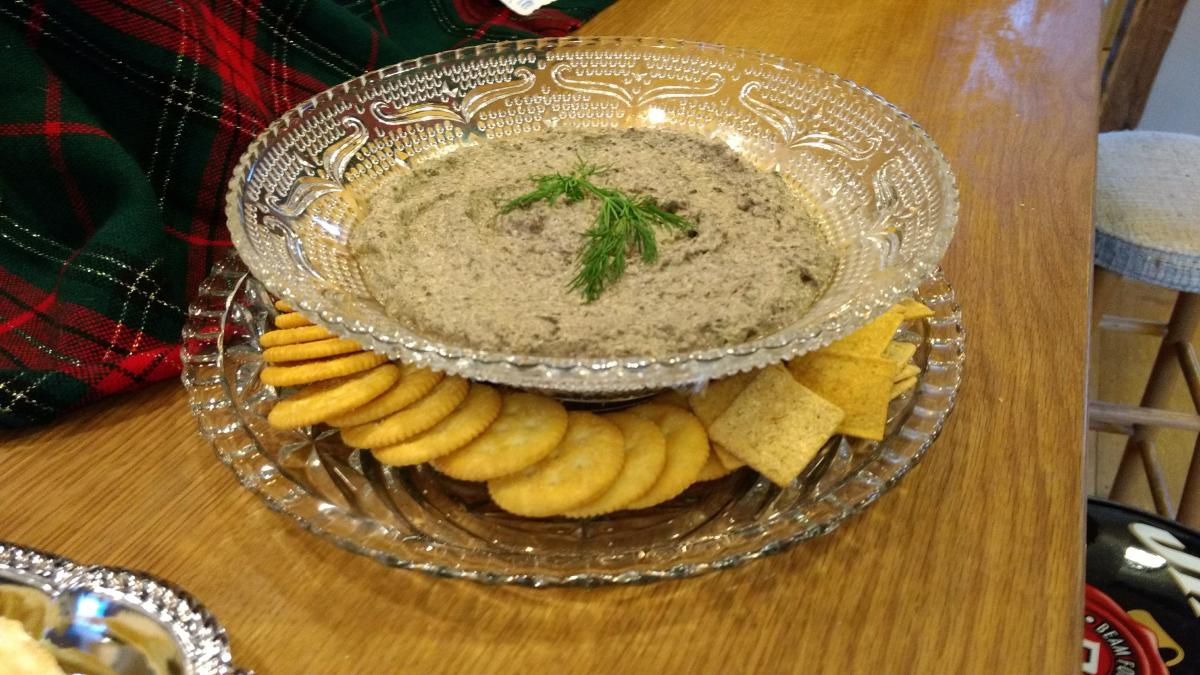 This delicious bit of decadence came from my late friend Dexter, a past president of the Old Colony Club. We often serve it at gala events at the club.
This is one of those simple recipes that any fool can make (that is, the technique is simple), but it requires the finest ingredients that you can get, and the experience can be immeasurably improved in the right environment. This would work just fine at a Super Bowl party, but it responds very well to a fancy event!
Instructions
Chop the onion fine and saute slowly in butter in a large, heavy pot.
Crush the mushroom fine and simmer in ½ inch water in the small pan for ½ hour until most of the liquid is evaporated.
Turn up the heat on the large pan, move the onions to the edge of the pan and add the livers to the center.
Saute the livers for 10 minutes stirring frequently.
Put the livers and the mushrooms with their reduction in the food processor.
De-glaze the pan with the fortified wine and add to the food processor. Process for about 20 seconds.
Pour into a serving dish and refrigerate until solid.
Notes
Porcinis or black Chanterelles are good choices for this dish. Marsala and Madeira are good substitutes for the Port.
Source
Dexter Olsson of Plymouth MA and Bucks County PA