Description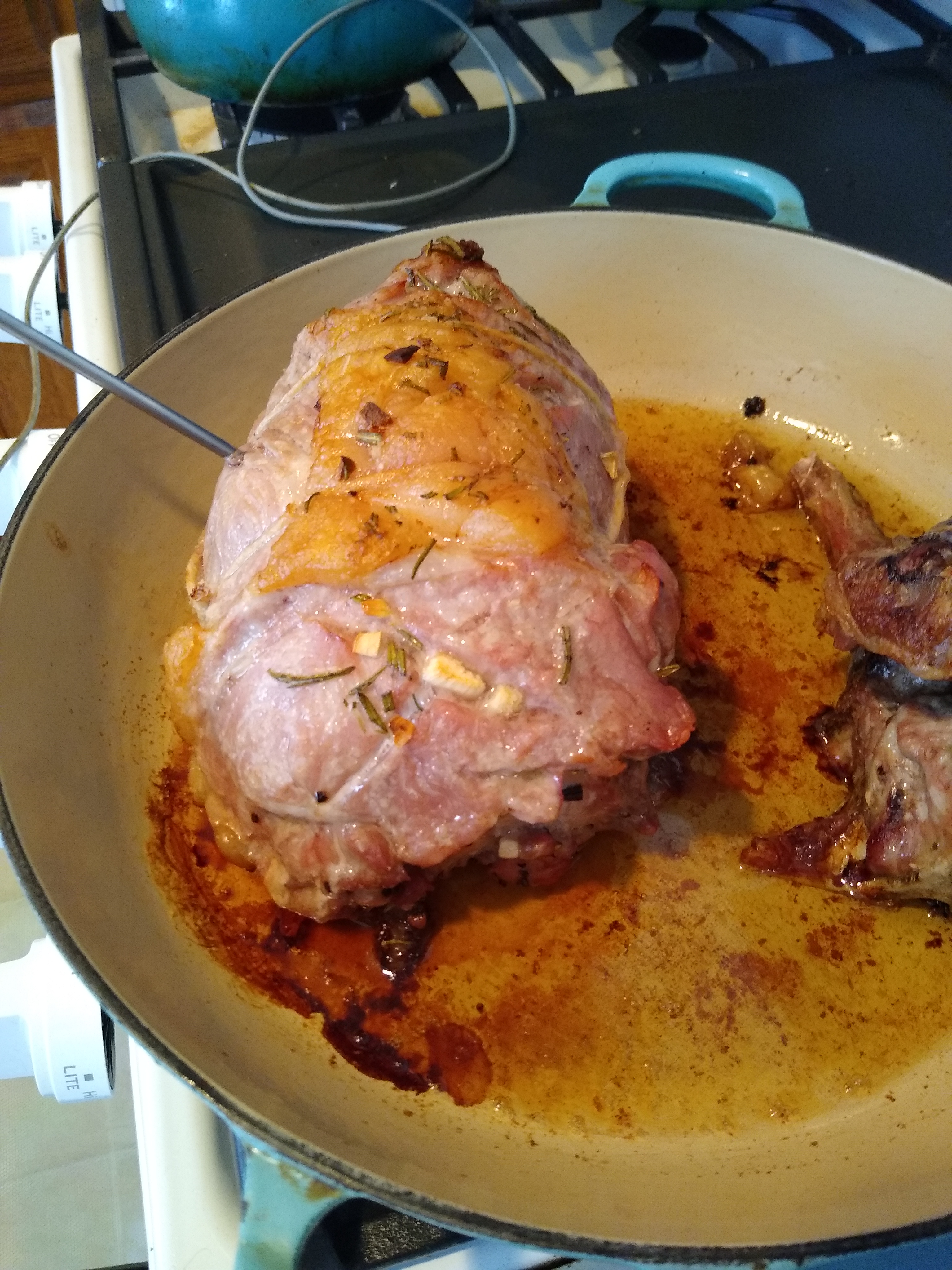 This is a classic Florentine pork roast of Tuscany, Arista alla Fiorentina. Like much Tuscan food, it has few ingredients so they must be of top quality. 
In this case, it's just a pork loin roasted with rosemary, garlic, and black pepper, and a couple of whole cloves just to get wacky, in a Tuscan sense. 
This is a totally succulent and aromatic piece of meat that is wonderful fresh from the oven, but it is also good (and frequently) served cold in a picnic or other al fresco setting. I know that because I read it, but also because that's how I ate the leftovers with a little mostarda...there was no need to reheat them.
Preparation time
2 hours, 30 minutes
Instructions
Chop finely together the garlic and rosemary needles. Add the coarse sea salt and pepper and pound it together in a bowl for a minute. You don't need a paste, but you want the rosemary and garlic to be opened up by the coarse salt.
Rub the rosemary-garlic mixture over the meat on all sides.
Stick the whole cloves into the fat of the meat.
Cover the meat and let it set for an hour or so to come to room temperature.
Preheat the oven to 450.
Rub the seasoned meat with the oil and put the rest of the oil in the bottom of a roasting pan.
Put the roasting pan in the hot oven and immediately reduce the heat to 350. Roast the meat for about 2 hours, or until the internal temperature reaches 145.
Let the meat cool for 10 minutes, then carve it into 1/2-inch thick slices and serve hot, or else cool it completely and serve at room temperature (ideally with Mostarda alla Cremona).
Source
Classic Food of Northern Italy