Description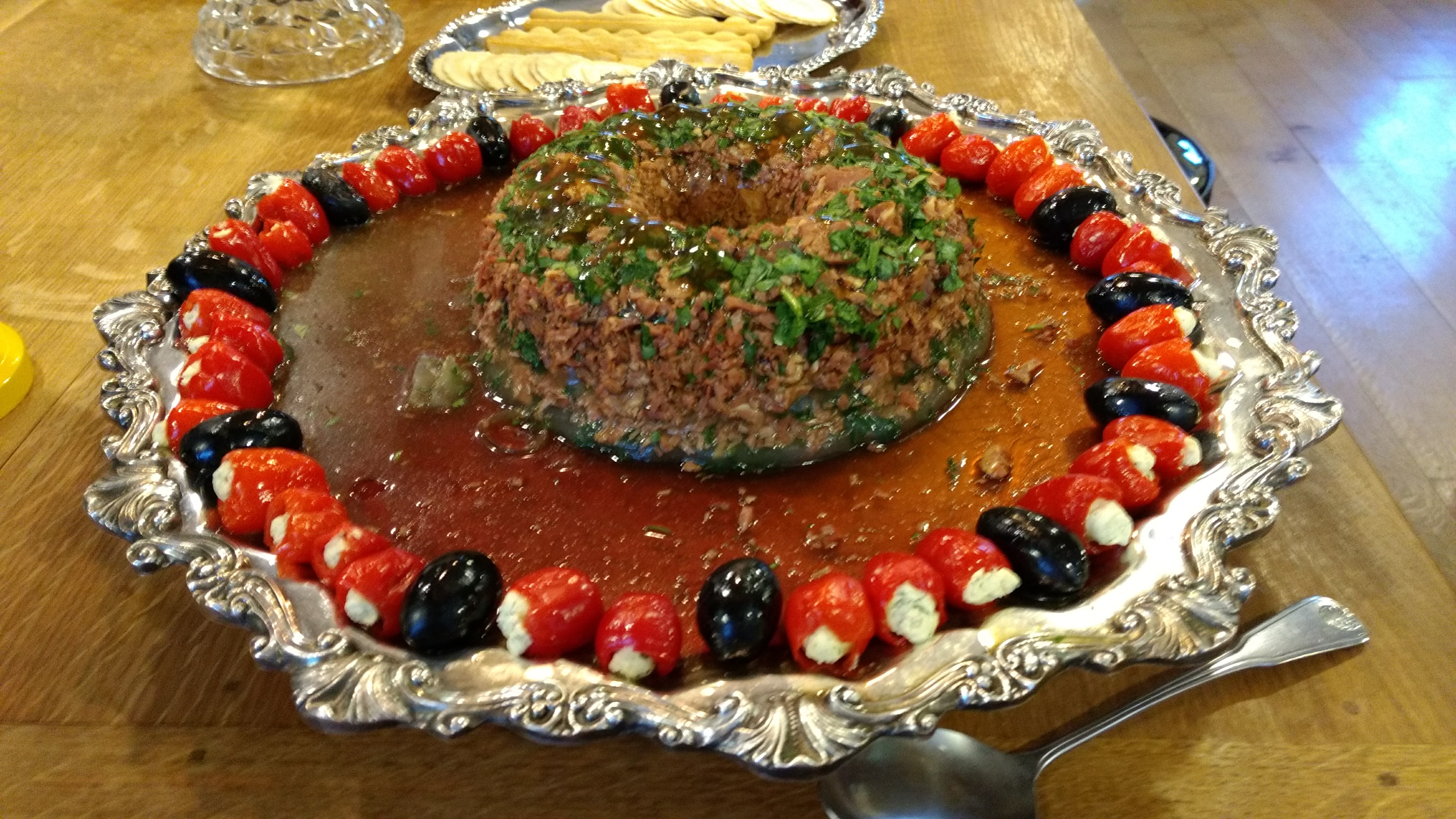 This is a specialty of Burgundy. It has a light, sparkling flavor that dances in your mouth as the jelly melts, full of wonderful flavors!
I read about the Jambon Persille in Jane Grigson's Charcuterie long ago, and I wanted to try it ever since. Then last year while touring Burgundy on our big vacation, I got the opportunity to have it for lunch in Dijon! 
Once I knew how it was supposed to be, I could make it with confidence. Here's my recipe.