Description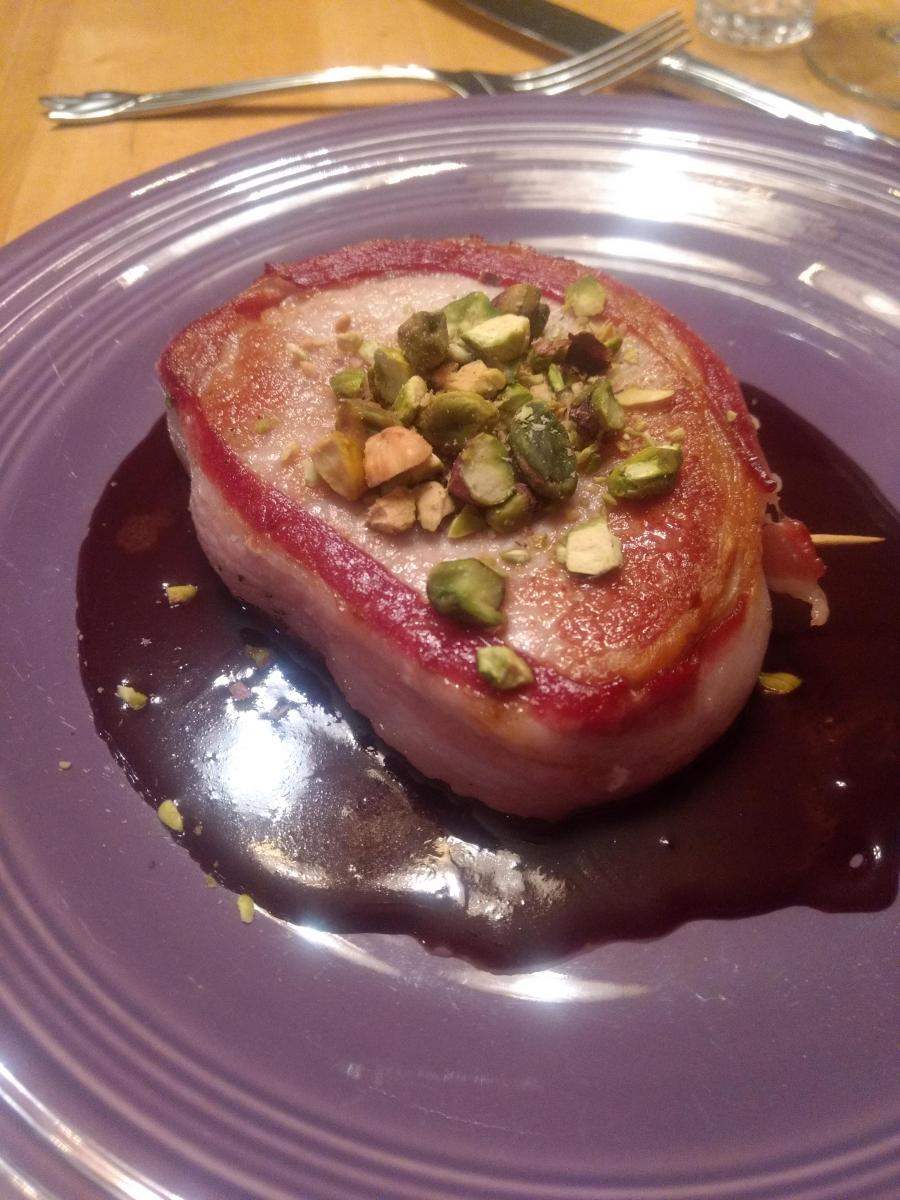 Maiale cu Cioccolatu is a Sicilian dish of pork loin with an exquisite savory rich chocolate sauce.
The town of Modica, in inland south-eastern Sicily, is known for chocolate. We went there in 2018 as part of our Sicilian vacation, but the town itself was crowded and the driving was not fun so we got out of there, having already acquired bitter Modican chocolate at the farmers market in Siracusa.
Preparation time
30 minutes
Instructions
Wrap the guanciale or bacon around each piece of pork and secure it with a toothpick.
Heat a heavy pan over medium-high heat until it's hot, then sear the pork on both sides.
Reduce the heat to medium and cook the pork for about 8 minutes.
Add the garlic, bay leaf, oregano, cinnamon stick, and chili pepper. Reduce the heat and cook together for about two minutes, or until a thermometer says the pork is cooked through.
Transfer the meat, garlic, and herbs to another pan and deglaze the hot pan with the wine, Marsala, and beef stock.
Let the liquid reduce by half, scraping the bottom of the pan to get all of the flavorful bits.
Stir in the chocolate, butter, and honey and let cook for just a minute. Add salt as needed.
Strain the sauce onto four plates, then add the pork. Sprinkle with chopped pistachios and serve hot.
Notes
I used Taza unsweetened chocolate for this recipe every time I have made it, and it's been wonderful.
Source
[[nodetitle:Sicily the Cookbook]]