Description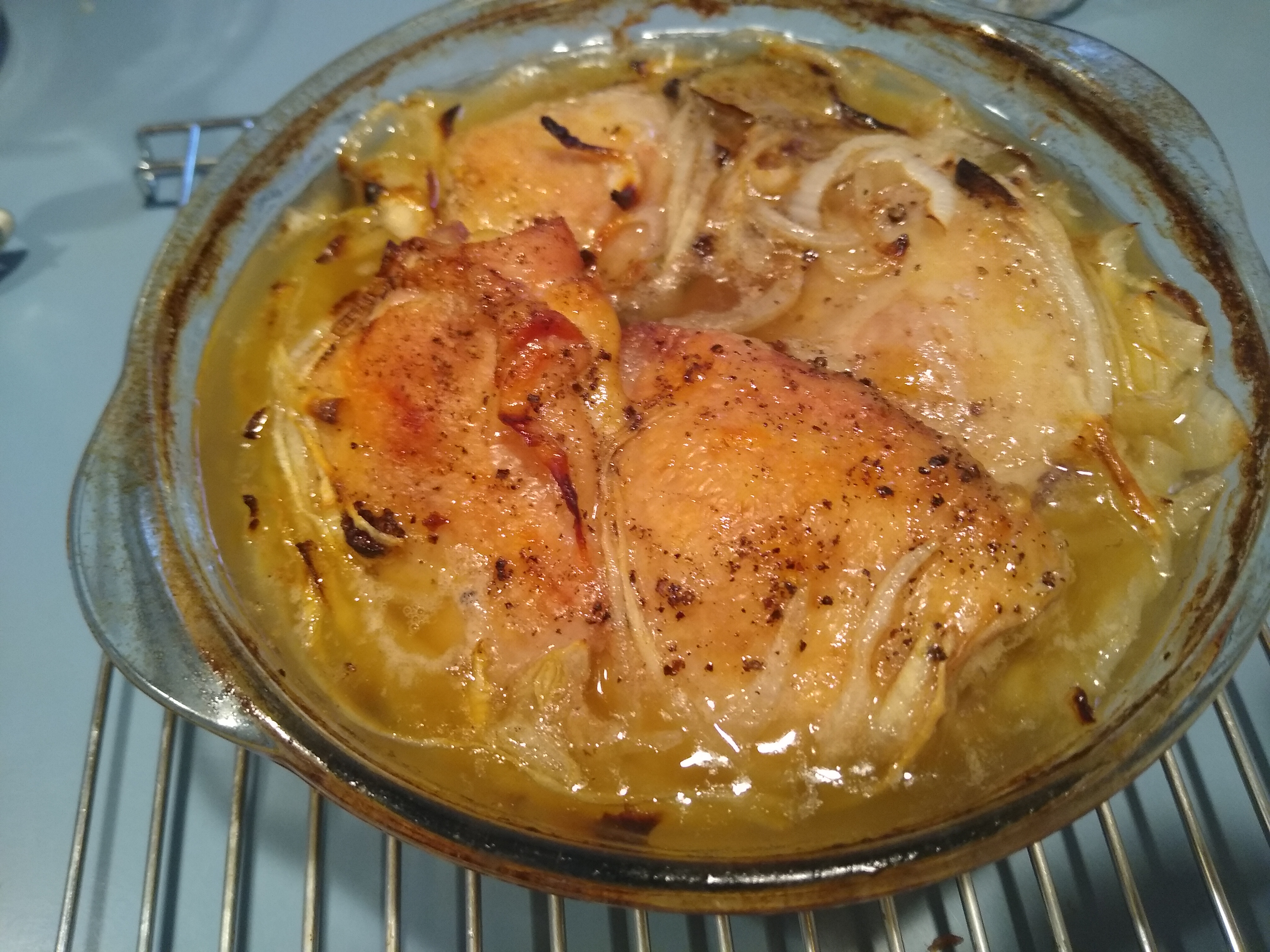 This is an interesting recipe! The chicken is cooked between layers of thinly sliced onion, and the liquid comes from a 2:1 mix of white wine and gin that slowly mingles with the cooking juices from the chicken legs and the onion. The only seasonings are bay leaf and juniper berries, so the flavor profile is different from many other Italian dishes. It's simple and delicious.
Instructions
Preheat the oven to 400.
Slice the onions thinly.
Butter a casserole dish and put half of the sliced onions in the bottom, along with the bay leaf.
Add the chicken thighs and season with salt and pepper if you like.
Crush the juniper berries and mix with the remaining sliced onion.
Spread the juniper-onion mixture on top of the chicken, then moisten the top with the oil.
Bake in the oven for 15 minutes.
Mix the white wine into the cornstarch. Add that to the casserole along with the gin. Bake for another 25 minutes, uncovered.
Serve hot with crusty bread.
Source
La Cucina Italiana Italian Cooking