Description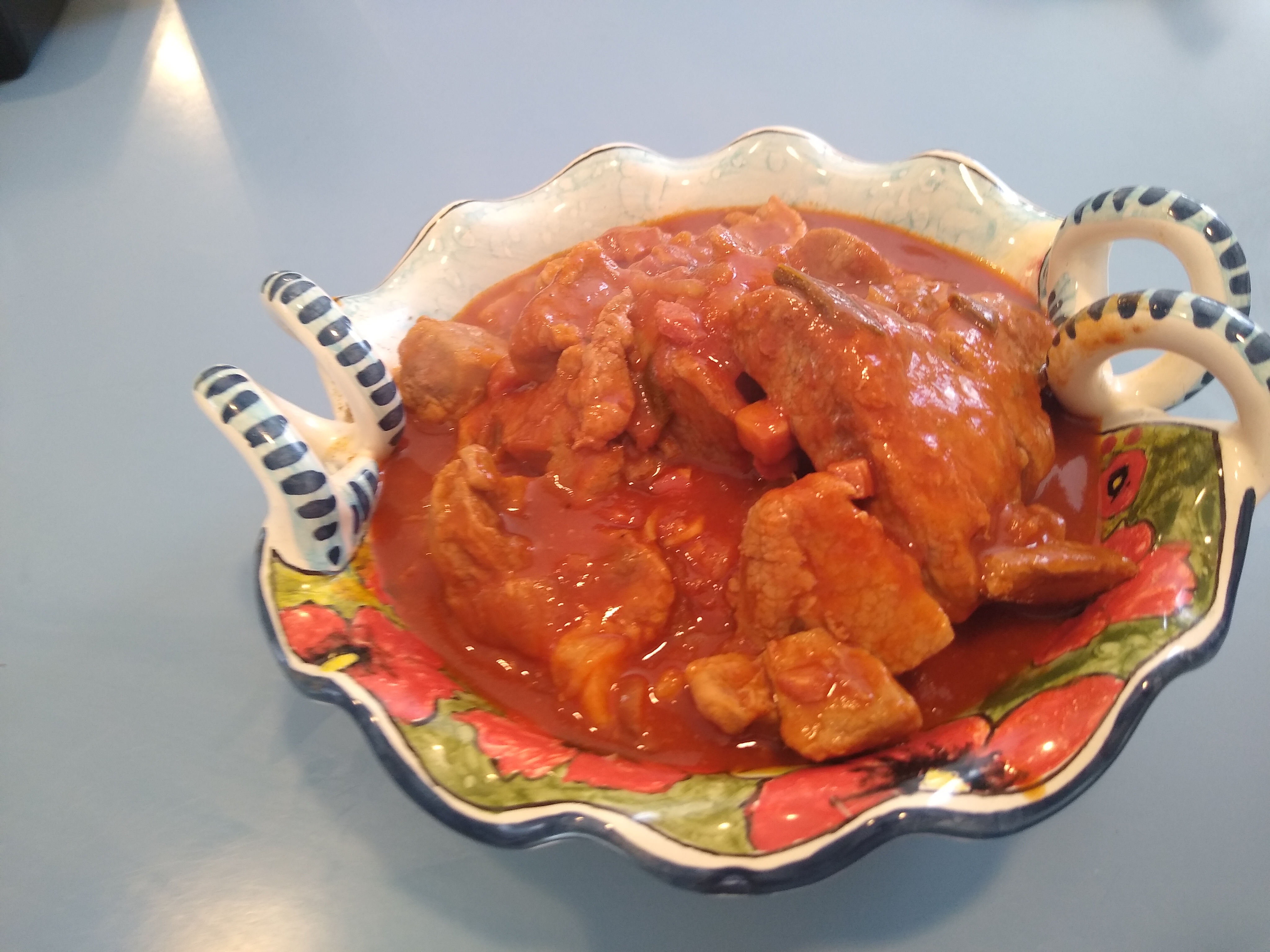 This recipe for Spezzatino di Maiale all Bolzanese comes from Bolzano, in the northeastern Italian Alps, beyond Venice. The paprika is a clue that this dish has Austrian roots, from the long period that northern Italy was under the control of the Hapsburgs and the Holy Roman Empire.
The pork shoulder has enough flavor to support the other strong flavors and the mix or tomatoes and paprika makes is a memorable cold-weather dish!
This is traditionally served with hot polenta. 
Preparation time
2 hours, 30 minutes
Instructions
In a dutch oven, melt the butter and cook the guanciale until it gives up its fat.
Add the onion and cook until translucent and soft.
Add the cubed meat and stir around to sear on all sides.
Combine the paprika and flour and stir the mixture into the pot, coating all of the meat as well as possible.
Add the wine and stir well, then add the tomato passata and stir well.
Add the shredded sage leaf and the bay leaves.
Simmer gently for 2 hours, uncovered.
Serve hot with polenta.
Notes
I used a mix of Hungarian paprika and smoked paprika, and that worked out really well.
Source
Classic Food of Northern Italy